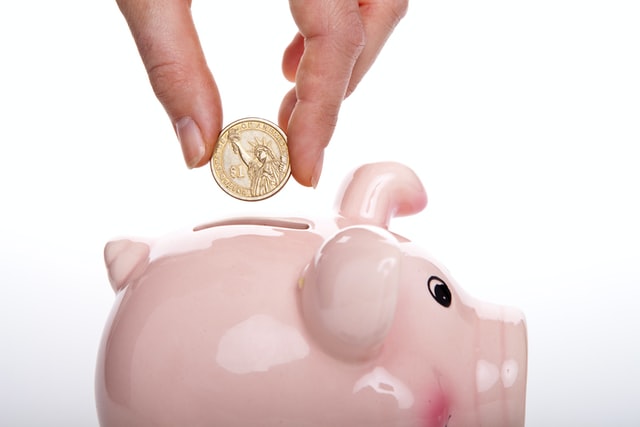 How to Save Money Fast in Nigeria Easily: 10 Ways
If you are looking for how to save money fast in Nigeria, this post is for you.
Learning how to save is an important step toward financial freedom and this is a habit everyone must desire.
In this post, I will show you some saving tips that you can use to save money in Nigeria quickly and easily.
Let's get started.
---
10 Ways to Save Money Fast in Nigeria Easily
Below are the easy ways to save money fast in Nigeria whether you earn a salary or not even a student:
1. Estimate your Earning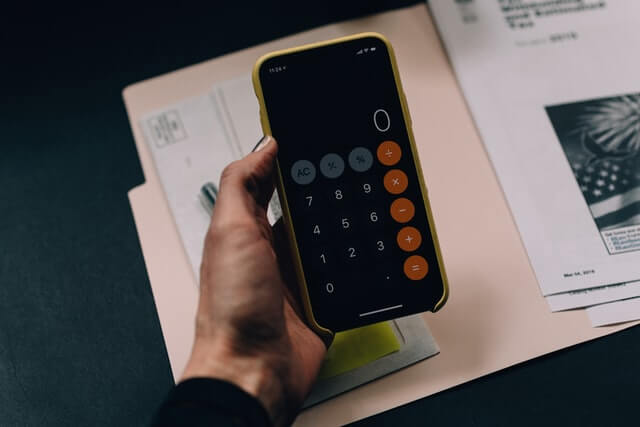 The first step in saving money is knowing one's total income whether on a monthly or weekly basis. This helps to determine the percentage or amount of money you can set aside after spending.
However, someone with no regular income that wants to save won't have an accurate earning estimate. In this case, a rough estimate is a good starting point. With this, you can know how much you can confidently save
By knowing your income, you can estimate your expenses and save the differences.
2. Have a Target Goal
It is important to have a target or goal when you want to save fast.
Have an amount you want to reach, say within a year or 6 months. Be realistic. Next, be determined to achieve it.
The good thing about setting a goal is that you may even surpass it. And if you didn't ace your target, just being close is an achievement.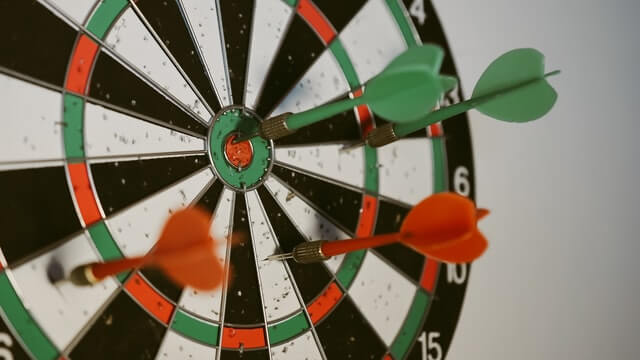 3. Spend Less than You Earn
To say the truth, expenses nowadays seem to be more than earnings. Before the money enters, bills are already waiting to eat it up.
However, if you are serious about saving money, you must spend less than what you earn. This habit must be pursued vigorously.
Therefore, you must reduce unnecessary spending. This might be difficult for a start but If you keep at it, within a short while, you would have disciplined yourself to increase your saving habit.
4. Open an Online Saving Account
To save properly, you can't use your normal bank account as your mind is already programmed to spend from it. You need a separate savings account where you put in your savings.
Fortunately, technology has made it easy. In Nigeria, there are legit apps for saving and investing your money. Such online savings accounts include Branch app, Piggyvest, Reaprite and so on.
This type of savings account allows you to save and also earn higher interest than what any physical bank in Nigeria can give you.
Opening an account with any of these finance apps is easy. Within a few minutes, your account is verified and you can start to save money at that moment or at any time.
5. Save any Amount at Any Time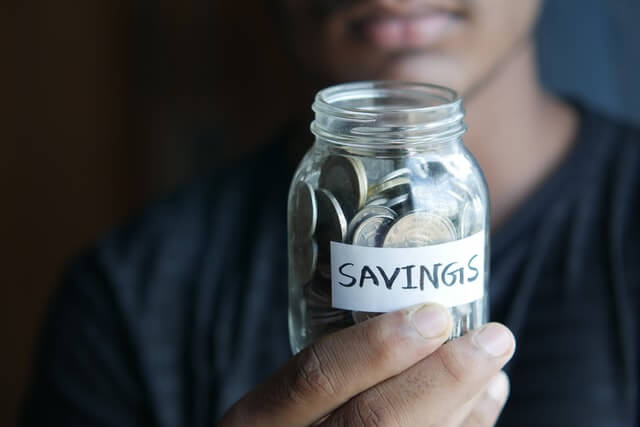 Another saving tip is to save money at any time. Never think any amount is too small or you want to wait for a reasonable amount before you save. The truth is, it may never happen or be too late.
Therefore, learn to save any amount of money however small it is. A consistent 500 Naira is better than once in a while 10,000 Naira.
This was how I was able to exceed my saving goal last year.
Remember this: Little drops of water make the mighty ocean.
6. Procrastinate on Some Expenses
Procrastination is not always a bad thing. Sometimes, it is the best thing to do when you want to save money at all costs.
Some expenses can be important but not urgent. Some are not even important at all. Ask yourself, is it neccessary to buy some items now? For instance, must you buy that beautiful cloth, a smartphone or a wristwatch now?
When you critically look at your expenses, you will see what is needed, what can wait and what is unimportant. By doing these, you can save money easily.
7. Use Discount Apps
Another way to save money fast in Nigeria is by cutting down your cost through discount apps. This is important.
Some apps in Nigeria do offer discounts on airtime, data, electricity, Cable subscription and shopping. Such as Jumia Pay, Branch App, Chipper Cash and Enlumi.
For instance, Jumia Pay gives discounts of up to 20% on selected bills in some cases. Also, Branch App offers a bonus on airtime, data and bill payments.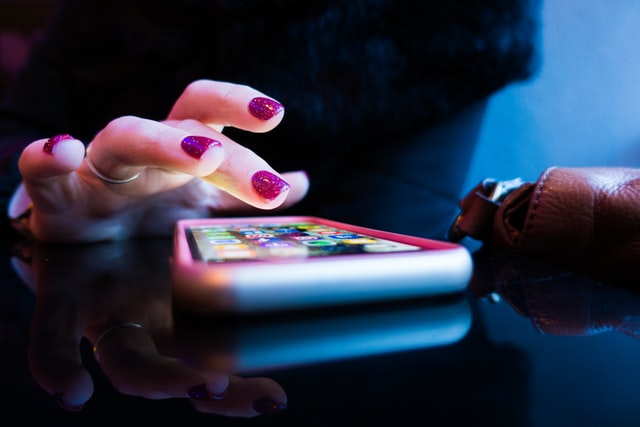 By using these apps, you can save a lot of money in the area of payments.
8. Quit the Consumer mentality
Consumer mentality makes you buy just anything that entices you. To save money fast and easy, you must quit such thinking.
Of course, this does not mean you should not enjoy life. Rather, let the future you desire guide your present behaviour.
As you save, start to look out for ways your savings can generate more money for you. For instance, invest in educating yourself and stocks.
If you prefer stocks, you can use the Chipper cash app to invest in foreign stocks easily.
9. Borrow Interest-Free Loan
In your quest to save money, you will be tempted to withdraw and use the money before the allotted time. Guard against this temptation.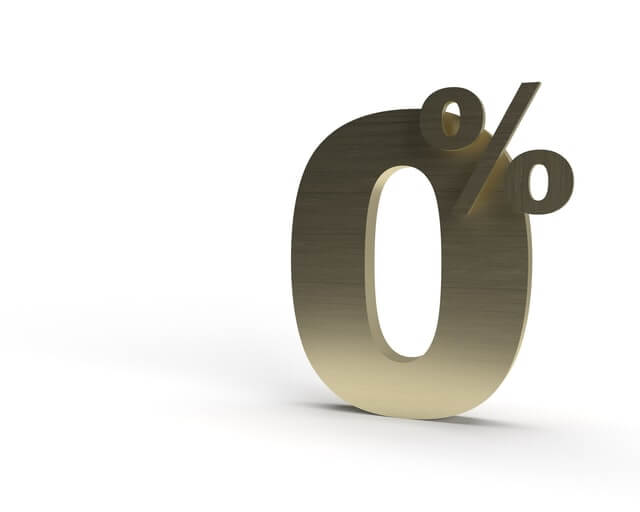 Sometimes, you will need the money for a genuine reason. In this case, you can borrow money with no interest.
How? Borrow from your friends or family.
This approach will work if you have earned the trust of your family and friends because trust is the interest.
10. Get a Side Job or Business
Truly, it can be impossible to save money fast in Nigeria even for salary earners because it is not enough.
When your salary is barely enough for transportation and feeding how can one save? If you have not seen a better job, the best thing is to find a passive job or business to do.
There are many online and offline jobs you can do that require little skills or no skills.
You can learn online skills to increase your current earnings. Such as social media manager, copywriting, graphics, Affiliate marketing, programming or blogging.
Sometimes, you have enough skills to make more money. You can join sites like Appen that pay for doing tasks like taking normal pictures and videos. You can teach your skills on Skillshare.
---
Best Apps to Save and Invest Money Fast in Nigeria
The following are the apps you can use to save and invest money fast in Nigeria:
1. Branch App

The Branch app is a fintech app that offers financial services such as loans, free bank transfers, investments and payments of bills, airtime and data to its millions of users.
The Branch app has 2 types of investments plan – Flexi and Fixed – which are perfect for saving money fast and easy in Nigeria. With Flexi, you can save and withdraw at any time while on Fixed, you cannot withdraw until maturity.
Interestingly both branch investments give 10% ROI. You can save money on both plans together. .
Read:
2. Reaprite

Reaprite is a platform that provides savings, fixed deposits and investment services to its users in Nigeria with competitive interest rates.
If all you want is to save money fast, Reaprite is one of the best savings apps in Nigeria for that. There are 4 savings plans to choose from. In case of emergency, you can leave some money in your Reaprite wallet and still get an interest rate.
3. Piggyvest

Piggyvest has many savings plans you can save your money. One of the popular ones is Piggybank which lets you save manually or automatically.
Naira has been funny recently and if you would like to invest in Dollars, choose Piggyvest Flex Dollar. You get 7% interest and the more Naira to Dollar exchange increases, the more you make money.
4. Binance

Binance is the largest centralized exchange platform in the world for cryptocurrency trading and investing with over 600+ cryptocurrencies available.
Although Binance is a crypto platform, you can save money and get a high-interest rate with its Binance Earn. If you have an interest in cryptocurrency, then consider different savings options available on the Binance platform.
However, note that Crypto coins are very volatile. If you want to play safe, save in BNB Vault and Ethereum 2.0.
5. Bundle Africa

Bundle Africa is a P2P(peer-to-peer) or social payments app for cash and cryptocurrencies. With Bundle App, users can send, receive, deposit, withdraw and store cash and crypto.
Like Binance Earn, you can also save on Bundle Africa. Through Bundle Vault, you can save BUSD and earn interest steadily.
---
Best Digital Banks to Save and Invest Money Fast in Nigeria
Save and invest your money fast with these digital banks in Nigeria:
1. Kuda Bank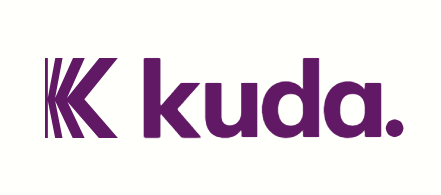 Kuda Bank is one of the best online banks in Nigeria that gives a free debit card, competitive savings interest and loans among others.
On Kuda Bank app, you can save money fast in Nigeria with its Flexible and Fixed savings.
2. Mintyn Bank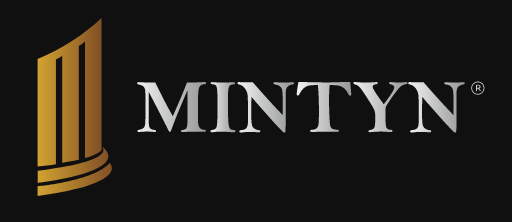 Mintyn Bank is an online bank in Nigeria where individuals can enjoy various banking services such as savings, transfers, investments, loans, business accounts and debit cards.
One of the best things about digital banks like Mintyn is that they offer best savings interest than any physical banks in Nigeria,
To save on Mintyn Bank, sign up and choose either the Save Money feature or Mintyn Invest.
3. Vfd Bank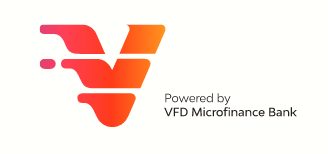 Vfd is an online microfinance bank in Nigeria that offers free transfers, competitive savings interest and loans and other bank solutions to individuals.
As a digital bank, you can save money fast with Vfd bank in Nigeria. To save, tap on the Invest and you will see options like target savings and fixed deposit
---
Final Thoughts on How to Save Money Fast in Nigeria
Finally, learning how to save money is a good habit to pick up. Firstly, you are less likely to be broke. Also, it is a step towards your financial freedom.
Furthermore, as you save, start to think of how to invest your savings. Investment gives better interest than savings but more risky.
Therefore, research what you want to invest in and don't invest all your savings at once. Learn to diversify!
Do have more helpful saving tips or questions? Please share in the comment section