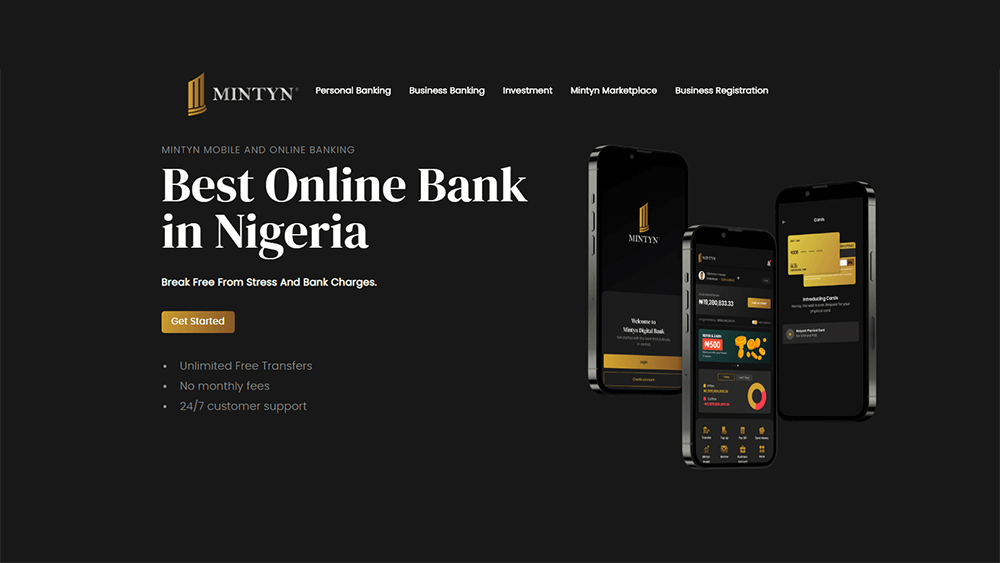 Mintyn Bank Referral Code 2023: How to Get ₦500 Sign-up Bonus
Are you looking for how to get the Mintyn Bank referral code bonus? This post covers everything you need on the Mintyn Bank app Referral program.
With the Mintyn Bank referral code 993874, you get a 500 Naira sign-up bonus after creating your first investment plan on the platform for at least one month.
So, in this post, I walk you through how to create, verify and get your Mintyn referral bonus. Also, answer related questions.
Let's start.
---
What is Mintyn Bank All About?
Mintyn is an online bank that offers services such as personal and business accounts, savings plans, investments, Corporate Affairs Commission business registration and a marketplace of groceries at great prices.
Founded in 2020, Mintyn is a digital bank owned by Finex Microfinance Bank. It uses technology to offer free and better banking experience to Nigerians thereby improving individuals' finances.
The benefits of a digital bank like Mintyn, unlike a physical bank, are that you get higher interests on savings and investments, no bank transfer charges, and no more queueing in banks thanks to low overhead cost.
Read about the full Mintyn Bank Review here
---
How to get the Mintyn Bank Referral Sign-Up Bonus
Below is how to get your Mintyn Bank 500 Naira Referral Bonus:
Download the Mintyn App and Create an Account
Verify your Phone Number
Choose the Account Type
Enter your Personal Details and Referral Code 993874
Take a Selfie to Confirm your Identity
Upolad ID Verification
Create an Investment Plan
So, let me explain these steps with some pictures.
1. Download the Mintyn App and Tap Create Account
Depending on your phone, go to Google Playstore or App Store to download Mintyn app.
Then, launch the app and tap Create Account. After, enter your phone number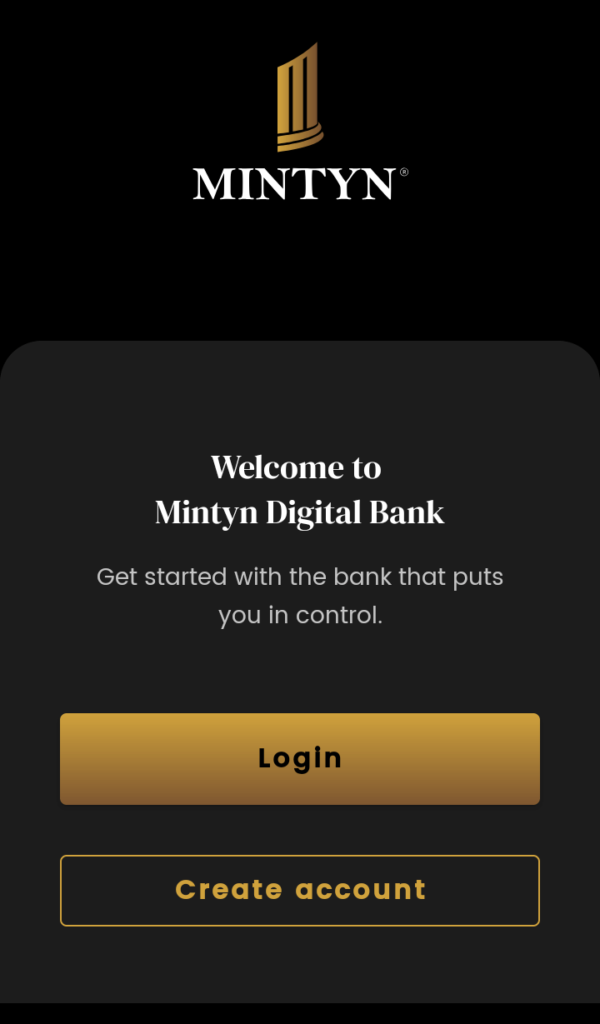 2. Choose How to Open a Mintyn Account: Bank account or BVN
Next, choose between a Bank account or BVN to open a Mintyn account.
If you choose a Bank account, do these:
Choose the Bank name
Enter your account number
Enter Date of Birth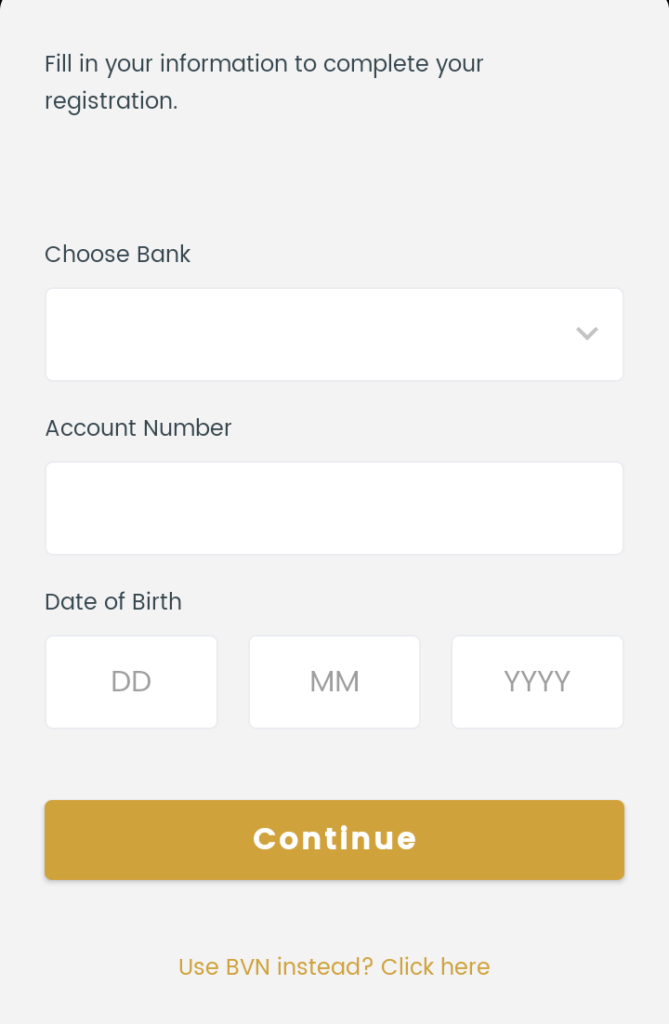 Alternatively, if you choose BVN, do the following:
Enter your BVN
Input your Last Name (Surname)
Then, enter your Date of Birth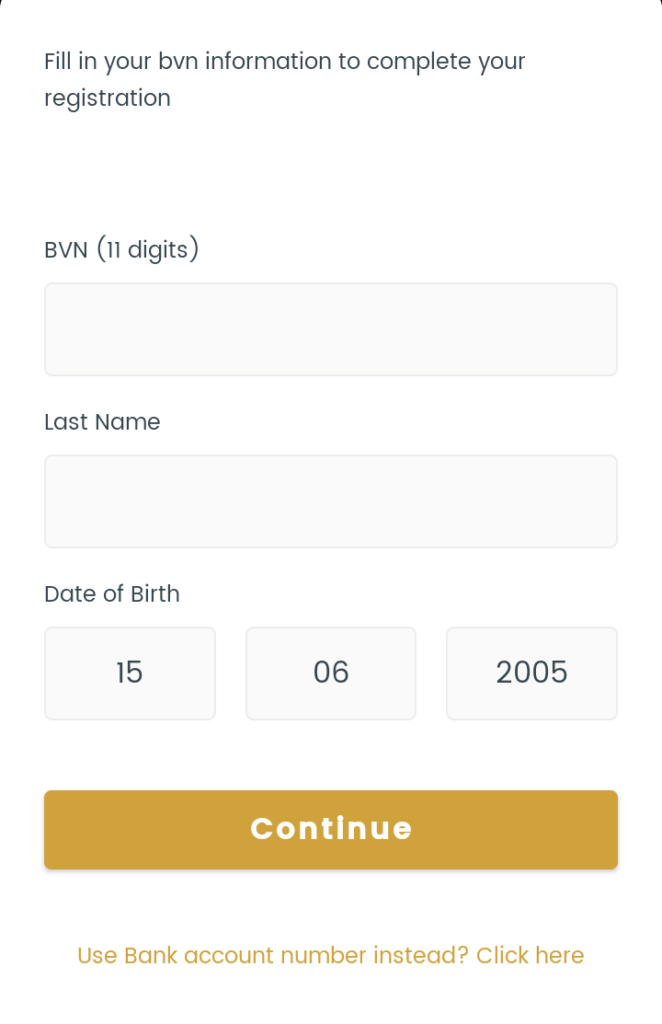 Thereafter, click Continue
3. Verify your Phone Number
Mintyn will send a 6-digit code to your phone number to verify it. Enter the code you received and move to the next stage.
4. Choose the Account Type
Mintyn has the following type of accounts:
Individual
Sole Proprietorship
Enterprises
Incorporated Trustees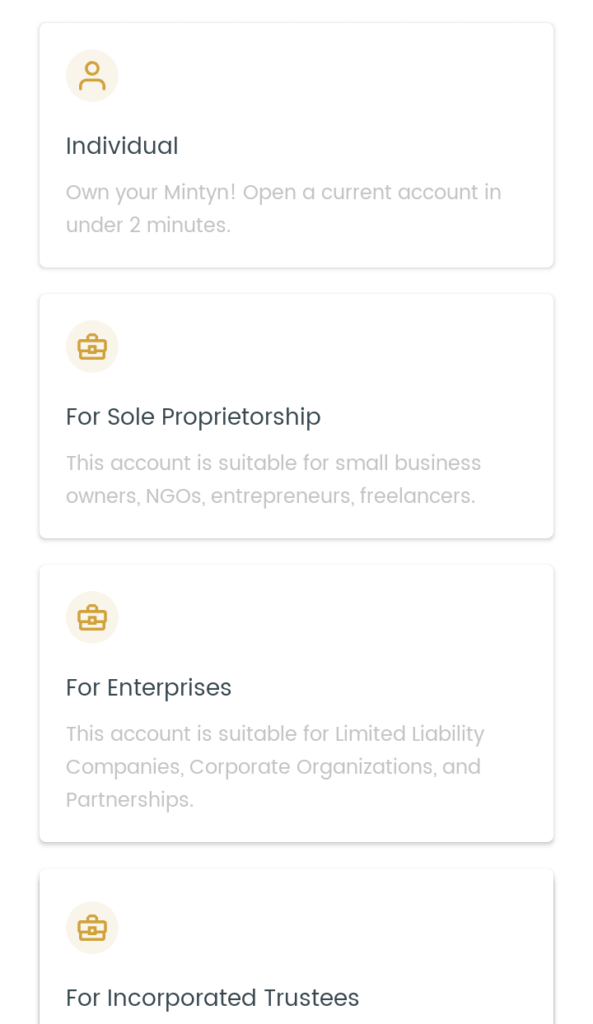 Choose the category that suits you.
5. Enter Your Personal Details
In this stage, Mintyn will request you fill in your personal information which includes:
Gender
Email Address
State
Local Government
Residential Address
Employment Status
6. Enter Mintyn Referral Code 993874
Enter referral code 993874 to receive your Mintyn bank sign-up bonus. The Referral code box is located at the end of the form.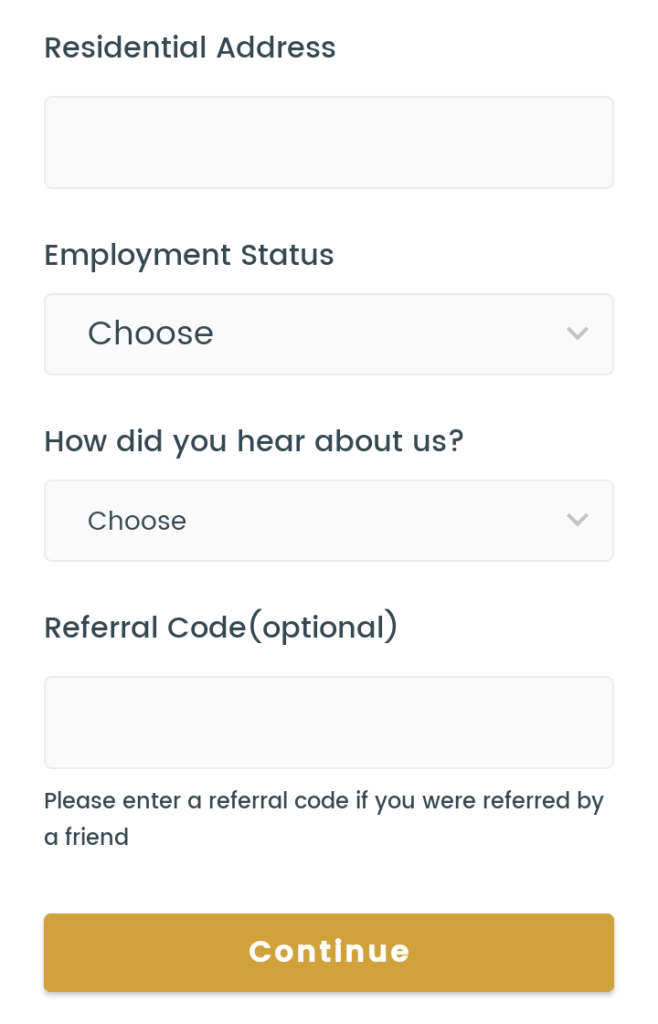 Then, tap Continue.
7. Take a Selfie to Confirm your Identity
Thereafter, take a selfie. This is a physical verification to confirm your identity.
Next, agree on the terms and conditions.
8. Create a Strong Password
The next step is to create a strong password for your Mintyn Bank account, a minimum of 8 characters:
One lowercase character and one uppercase character
One number and one special character
So, your strong password can be like this: Password17/
9. Upolad ID Verification
The last stage of your account registration is uploading a means of identification. Such as NIN, Driver's license or International passport.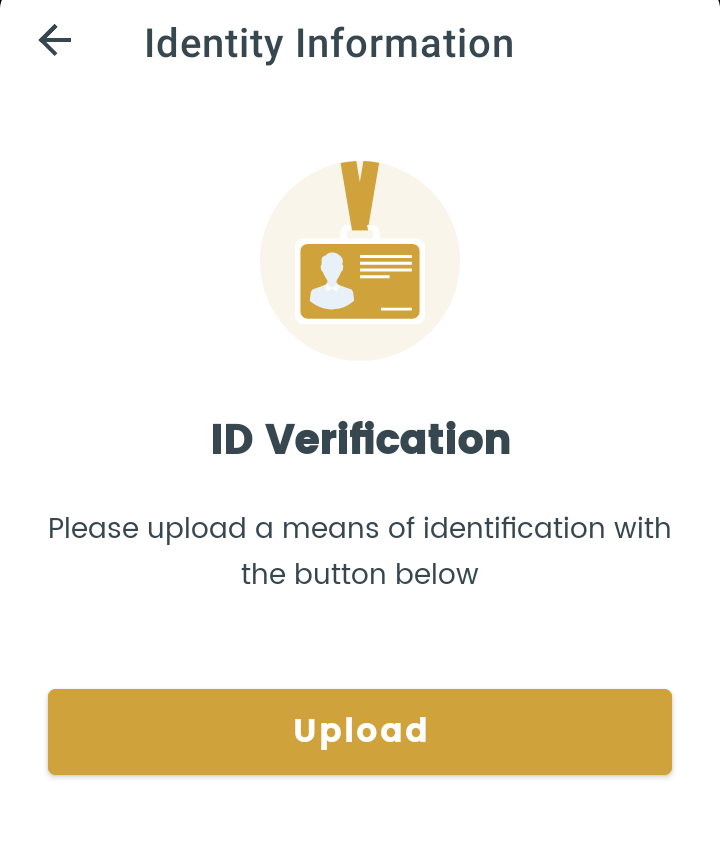 Congregations! Your account is ready.
10. Create an Investment Plan
Finally, to receive the sign-up bonus, create an investment plan for at least a month.
Mintyn investments interest rate (up to 18% p.a.) is very competitive among digital banks and much better than what a physical bank can give you.
---
Mintyn Bank Referral Bonus Terms and Conditions
The requirement to get a Mintyn Bank referral sign-up bonus are:
Download Mintyn Bank App
Enter the referral code 993874 during registration.
Create an investment plan for at least a month.
Additionally, Mintyn gives a bonus when you use the referral code 993874 for the first time in these areas:
Mintyn Marketplace
Corporate Account Creation
CAC Registration
Mintyn Investment
---
Mintyn Bank Referral Code Program
The Mintyn referral program is available for new and existing customers.
As a new customer, if you follow the steps on how to get a referral bonus on the Mintyn app stated above, you will receive a 500 Naira sign-up bonus
This sign-up bonus is only for new customers who register and meet the condition stated above.
Refer and Earn
The Mintyn Bank Refer and Earn gives existing users the opportunity to invite their friends and earn a referral bonus.
So as an existing customer, you can refer your friends to sign up on Mintyn Bank. When they fulfil the above requirements, both you and your friends will get the bonus.
---
Is Mintyn Bank Legit and Safe?
Mintyn is a legit online bank owned by Finex Microfinance Bank which is licensed by the Central Bank of Nigeria (CBN).
In addition, Mintyn Bank is safe. Your money is insured by NDIC. Also, the Mintyn app is safe as industry-standard security is put in place to secure your transactions on the platform.
---
Mintyn Bank Referral Code Alternatives
These Mintyn app referral code alternatives also give you a bonus when you create an account with them
Related Post:
How to get Jumia Pay Referral Bonus
---
FAQs
How much is the Mintyn Bank referral sign-up bonus
Mintyn Bank gives a referral bonus of 500 Naira when you sign up and create a savings or investment plan.
Can I withdraw my Mintyn Bank referral bonus?
Yes, you can withdraw your Mintyn Bank referral bonus if you want or put it into savings.
---
Final Thoughts
Overall, Mintyn Bank is one of the best digital banks in Nigeria offering top-notch banking services to individuals and its referral bonus is a plus.
The first thing I love about the Mintyn bank app is the free bank transfers with a high transaction limit. You also get a free debit card.
Also, the creation fee of Minty Bank virtual dollar card is the cheapest I've seen so far.
Therefore, try it and let me know your experience.
Lastly, let me know your opinion by dropping comments below.