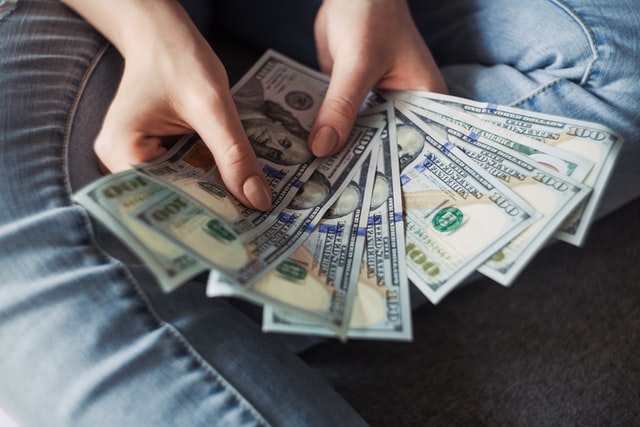 Some Best Ways to Make Money Fast in Nigeria
I present to you some best ways to make money fast in Nigeria.
Note that emphasis is on fast. This is because there are tons of ways to earn money whether online or not but they take time to build. For instance, a blog or Youtube channel takes time to build and reap the harvest.
Therefore, only fast or quick ways of making money are picked.
Enjoy…
---
Some Best Ways to Make Money Fast in Nigeria
1. Become an Online Affiliate marketer
Affiliate marketing means referring a customer to products or services. When the person signs up or buys, you earn your commission. To track sales that come from you, you will be given a unique link that you will use for promotion.
This is an easy method to make money fast as all you have to do is promote the product link to friends and family and online.
For a start, apply to Jumia affiliate and Konga affiliate and advertise their products.
If you want to take it to the next level, start a blog and apply to notable affiliate marketing networks like warrior plus, Clickbank and Shareasale.
2. Sell on Etsy
Do you know how to design? then you can sell printables on Etsy. A printable is a digital file(such as PDF or JPG) that one can download to use. Hence, no need for shipping. To get inspiration, search for printables on this site and see what people are selling such as printable calendars, planners, schedules, etc. As simple as that, you can make money fast doing it.
3. Tutor online
Any skill We are in the age of experience where you can teach your skill online to people around the world
4. Sell Properties
The real estate sector is still exploding in Nigeria and around the world. As marketing has become social and online, it has opened up opportunities for any individual to market properties for a company and earns a commission.
So if you have a passion for it, contact real estate comapanies or individuals for an independent marketer job. Most of them will onboard you. Just make sure you are okay with their commission plan and if you can, sign a contract.
Thereafter, start marketing properties by harnessing the power of your network. Use both online and offline methods and you can start making money fast.
5. Freelance Writer
Writing has become one of the best ways to make money online fast in Nigeria. This is what you can do no matter your discipline. As long as you can write confidently, you can make money from it.
For instance, blogs and websites are always looking for freelance writers. Even if you are not so good, some will employ you and guide you on writing skills.
You can enrol for an online writing course and build a portfolio. With these, you will increase your chances of getting a writing job and charge more for the service.
Sign up to Upwork, or Fiverr or do a cold email to sites you think can employ you.
6. Rent
If you need money fast, you can look into renting. For example, share your apartment with someone in a short term and get paid.
To be on the safe side, sign a contract with the person and a witness. You can get a free sub-let contract template online without involving a lawyer.
Also, you can rent out your equipment and get paid for it. Use ads sites like Jiji.
7. Transcribe job
Transcribe job is one of the fastest ways to make money in Nigeria as long as you can write. All you have to do is listen to some speeches or audio and transcribe it to text format.
To apply, go to Gotranscript or Fiverr.
8. Search engine evaluator
A search engine evaluator or online rater involves making search engines and AI better at predicting what people are searching for.
This is an easy and flexible job with the basic requirements of a smartphone and internet connection.
If you are considering applying, check my post on how to sign-up for Appen jobs and make money.
9. Sell niche products
Rather than be a jack of all trades, you can start to sell a particular thing such as human hair, wristwatch, rings, or underwear.
The benefit is that people remember you quicker rather than seeing you as another Amazon or Jumia
10. Online survey
There are tons of fake online survey sites but the legit ones I know are Swagbucks, Clickworker
11. Sell your used items
If you need cash, maybe it's time to offload some used items that you don't need. A used item like a laptop, phone, baby walker, and wedding gown can be sold for cash.
But what if you don't have any? Ask around. You can help people to sell while you earn your commission.
To sell online, use sites where such items are sold such as Jiji or Facebook marketplace and start making money in Nigeria.
12. Sell Airtime, Data, or Subscription
Through some online platforms like Jumiapay, MyMTN, and Opay, you can sell airtime to people and make a profit. For instance, check my recent post on how to buy airtime below the actual price.
In addition, data resell is another viable option to consider. In fact, it is more lucrative than airtime sales. Depending on the network, you can make at least 20% on 1GB of data.
Caveat: Due to data validity issue, I will advise you to buy a little for a start then you grow as demand increases
Lastly, you can perform subscription services like Dstv, Gotv, and Electricity for people and charge a fee. JumiaPay, for instance, gives discounts on a certain day. As a result, you gain more profit.
---
Final Thought
You can easily earn money fast doing these things in Nigeria or elsewhere. Of course, you have some decent work to do to achieve this.
The benefit is they cost little or nothing to set up unlike my post on ways to make money online from home. So, if you want a more sustainable income, check the post.
Which one are you planning to do or what is your experience in doing any one of them?
Drop your comments below