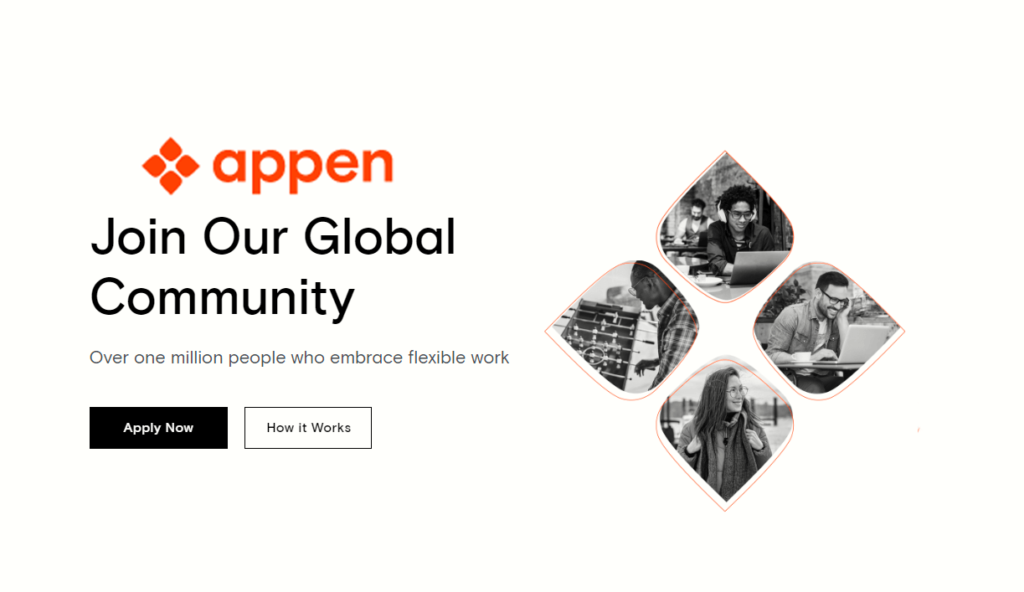 How to Sign Up for Appen Jobs and Make Money
Have you been looking for ways to make money online? In this post, I will show you how to sign up for Appen jobs and make money. This is a flexible and part-time job that can make you money passively in Dollars whether you have a full-time job or not.
Indeed, with Appen, you can make money by applying and executing different jobs available on the platform in form of projects. These projects are what you can do as far as you are computer literate.
Therefore, in this post, I give a detailed guide to making money on Appen. What are the resources needed, the application process and how to apply for projects and withdraw your money afterwards.
It is advisable to read this post to the end before you take any action.
So, let's start…
---
The Resources needed for Appen Jobs
A smartphone: Android or iPhone
Computer: Laptop or Desktop
Internet connection
Payoneer Account: Open a Payoneer account for free. Use this link or check how to open it during this post because it is through this account that Appen will be paying you.
A Gmail account: A Gmail account is not a must, however many projects on Appen require it. So, it is better to use Gmail to open Appen.
---
What is Appen
Appen is a company that specializes in data for Artificial Intelligence. This involves data collection and evaluation to better improve Artificial intelligence.
With this, Appen helps various organisations in different sectors – technology, healthcare, finance, retail and automobile – to gather data for the purpose of improving tech products and services. Companies like Google and Twitter are among their clients.
Founded in 1996 by Julie Vonwiller, Appen's headquarter is in Australia with branches in different countries such as USA, China, England and Japan.
---
How does Appen work
As a company that specializes in AI data, Appen work by collecting data for various organizations and providing these kinds of work-from-home jobs to independent contractors.
Appen by attracting individuals from anywhere in the world as far as you meet the general requirement, ready to work and earn decent money by doing projects available on the platform.
During the application stage, an individual answers some questions which will form the kind of projects available on his/her account dashboard.
After successful application, the individual becomes an independent contractor or contributor. This gives access to apply for various projects that are available.
After this sign up, jobs on Appen can be applied and executed through its mobile app or through the web platform. However, it is only data collection jobs that are available on the mobile app.
To apply for other types of jobs, you access them on the web.
---
Lists of Jobs on Appen
Search Engine Evaluator or Rater
Survey and Data collection: Such as supplying images or videos
Linguists
Translation Services
Transcription services
Social Media Labelling
Speech Evaluation
Video Annotation
Image Annotation
Sensor Data Annotation
---
How to Create Appen Account
Creating an account with Appen is quite easy. After, you answer some vital information about yourself.
So, to sign up for Appen jobs, follow these steps to open an account:
Firstly, click this link to the Appen website to apply
Next, create your account by filling in the details
After all these, you should receive a success email within hours or a few days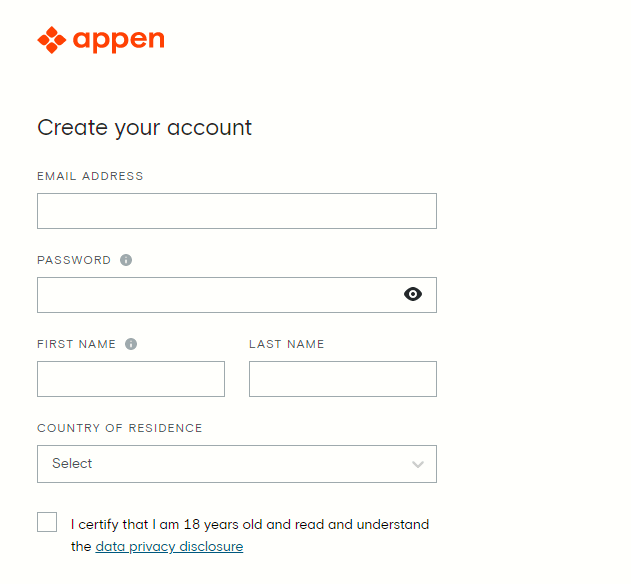 Below are some vital pieces of information you will need to answer:
Gender
Age
Race, ethnicity and skin tone
Education level

How Frequent you use social media e.g Twitter

The language you learned first and the one primarily spoken at home
Translation, transcription, proofreading and search engine evaluation experience
Phone device operating system and name
All these questions will aid Appen to know the kind of projects to send to your account. You can always update this information later on your profile.
---
How to open a Payoneer account
Payoneer is the official payment method on Appen and not PayPal. This is why it is compulsory for everyone who signs up on Appen to have a Payoneer account and this process only takes a few minutes.
Interestingly, you will get $25 when you receive up to $1000 in payments with your Payoneer account.
Therefore, follow these steps to open your Payoneer account:
1. Click this link to the Payoneer website
2. On the site, click on the SIGN UP AND EARN $25 button.
3. Next page, choose Individual from the option.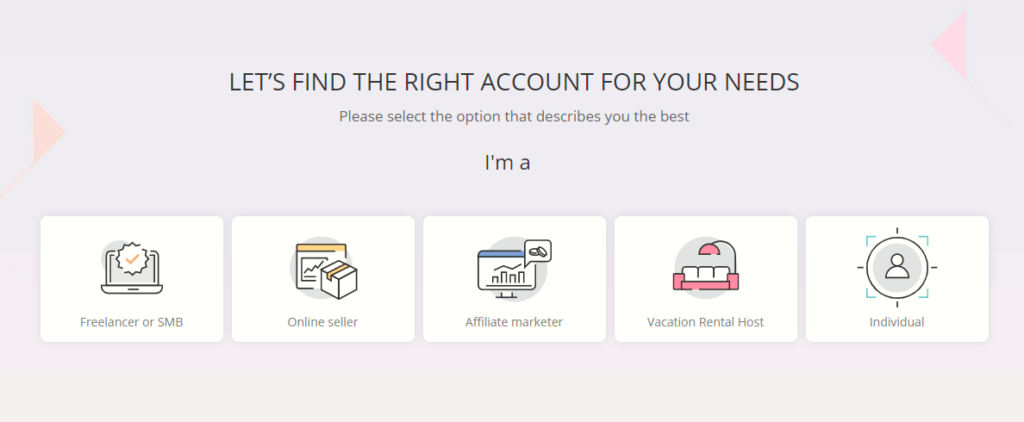 4. Then, click on Get paid by international clients or marketplaces

5. Click the REGISTER button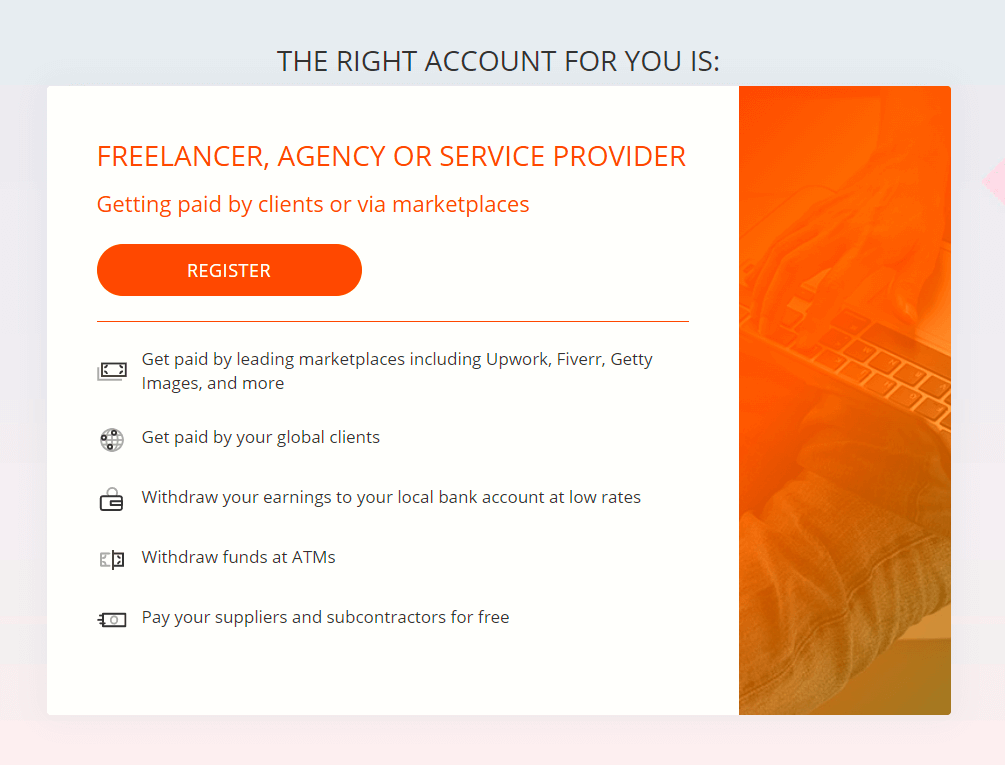 6. Thereafter, select Individual and start filling in the form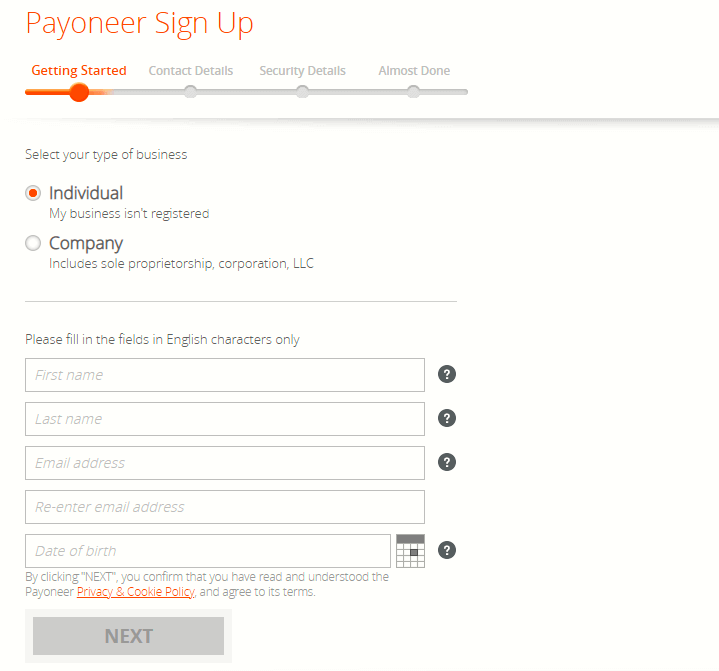 ---
How to Connect your Payoneer Account to Appen
So, after creating a Payoneer, the next step is to connect it to Appen.
During the registration process, Appen will ask you to create a Payoneer account with them by sending you a link to your Appen account.
Click "Already applied for a Payoneer account? Click Here!". This should be in the upper right corner.
After entering your Payoneer account, you will receive an email from Payoneer that 'Your request to get payments from Appen is under review'. That it can take up to 3 business days.
However, within 24 hours, you should receive an email from Appen and Payoneer.
Appen email will be 'Account Activated' and this means you can start applying for projects. Right now, it is good to read Appen FAQs.
From Payoneer, you will receive an email that Your request to get payments from Appen is approved.
Related Post: Payoneer Review
---
How to apply for jobs on Appen
After successful registration on Appen, the next thing is to start applying for jobs on the platform.
You can apply for jobs called projects on Appen through the mobile app or on the website. However, it is only data collection jobs that do reflect on the mobile app.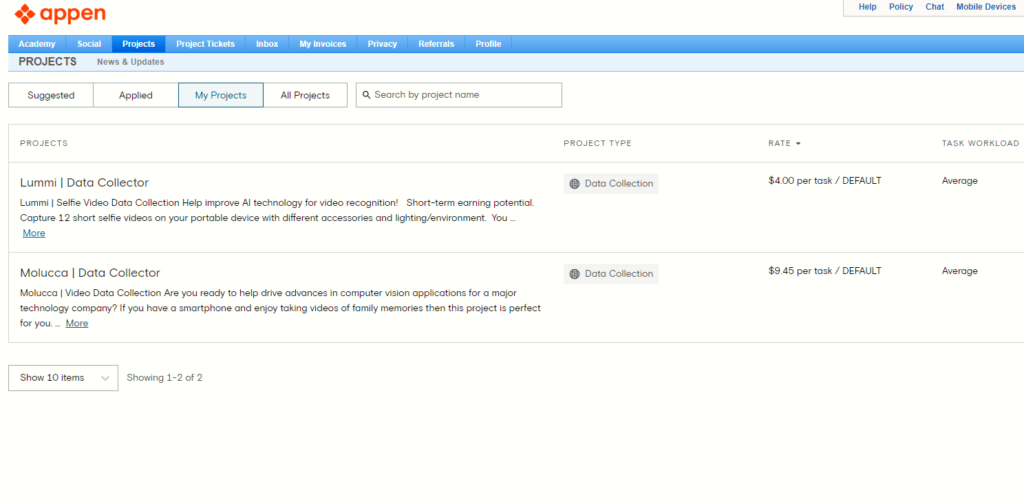 This is why you will still need to always login-in to the web platform to view all available projects.
The process of applying for jobs on Appen does follow this format:
Firstly, log in to your Appen account
Then, go to the All Projects section.
Browse and read the full details of the project you want before you apply. Also, read about the requirement.
After applying, you will receive an email from Appen confirming your application.
After reviewing your application, you will receive another email to complete the final process.
All these may take over a week before you start the project. So, don't worry.
---
Appen Salary or Pay Rate
Appen pays its independent contractors monthly based on each project price rate and not by a fixed salary. This means the amount each individual will receive will depend on factors like:
The number of projects completed
The price of each project:
The level of completion of the projects
So, to make more money on Appen, you have to be applying for more projects on Appen – especially the ones that pay much – and be completing them on time.
Generally, jobs on Appen are within the range of $1 – $15 per task or hour. Per-task jobs are usually quick to execute and pay lesser than Per-hour.
In contrast, per-hour jobs can take many days to finish and the total payments are always higher than per task jobs.
Hence, you are free to apply for any jobs you like as there is no rule you have to execute a particular project you don't want.
Appen pays monthly to your Payoneer account. However, depending on the projects, you may need to submit an invoice or Appen generate it for you.
Normally, per-hour jobs on Appen will need you to supply an invoice, located in the invoice section in your account.
On the other hand, per-task jobs invoices are auto-generated by Appen.
---
Is Appen Legit and Safe
Appen is a legit company and not a scam. The publicly-traded company has been in existence for over two decades, helping organisations to gather and evaluate data for their AI products and services. Notable among Appen clients are Google, Twitter, Microsoft and Amazon, so Appen is legit and not a Ponzi scheme as some people thought.
Also, Appen is a safe company to work and its platform is safe to make money. As long as you meet the requirement for each task, you will get paid. The data collected are for research purposes. However, if you are not comfortable with it, you can choose to avoid data collection jobs.
---
Appen Alternatives
Indeed, there are some alternative platforms to Appen where you can make money by performing certain tasks.
Appen vs Lionbridge
If you are looking for a similar company like Appen, then it is Lionbridge. Lionbridge provides different part-time and flexible jobs for people around the world. Such jobs do fall within the category of content, translation and testing.
However, if you are not multilingual or do not reside in USA, you may not get a job soonest.
On the other hand, it is easy to get jobs on Appen when you sign up.
Appen vs Swagbucks
Swagbucks is not like Appen but it is another platform one can make money. You make money on Swagbucks by answering surveys, shopping, watching videos and the likes.
However, because of how Swagbucks works, your country of residence will determine how fast you can make money. So, someone in USA or Canada will quickly acquire more points than an African resident. Yet, it is worth giving a try.
On the other hand, you can make money faster when you sign up for jobs on Appen.
---
FAQs on How to Sign up for Appen Jobs
Is Appen a pyramid scheme?
Appen is not a pyramid scheme. It is a platform that pays you in dollars for executing projects relating to data collection with the aim to improve users' experience.
Does Appen work in Nigeria?
Appen works in Nigeria and employs Nigerian residents and other African countries as independent contractors. These part-time jobs are always put online for anyone to join in Nigeria. Interested? Go to the Appen website and apply.
How do I withdraw from Appen?
To withdraw from Appen, you will submit an invoice for the work you did on your account page. Sometimes, you may not have to do this as Appen will generate it. Whichever method it is, Appen will contact you. After this, your money will be transferred to your Payoneer account
How do you qualify for Appen and how long does it take to get hired?
Qualification for Appen jobs is easy as long as you meet the general requirement. The duration to get hired can range from 24 hours to a few days. You just have to be checking your email
How do you make money on Appen and how much?
You can make money on Appen by applying and completing different projects available in your account. The price of each project is between $1 and $15+ per task or hour. So, how much you can make is based on how many jobs you do and their price.
You may also like: How to Get a Free Top Level Domain Name for a Website or Blog
---
Final Thoughts on Appen Jobs
So, these are the steps you need to take to sign up for Appen jobs and start making money. I hope you now understand how to get started.
No doubt, Appen can be one of the legit ways you can make money online. Working for Appen really worth it because the jobs are very flexible with decent pay, even if you have a full-time job or not. And the money from it can aid your living expenses.
Do you still have further questions? please let me know in the comments section below!