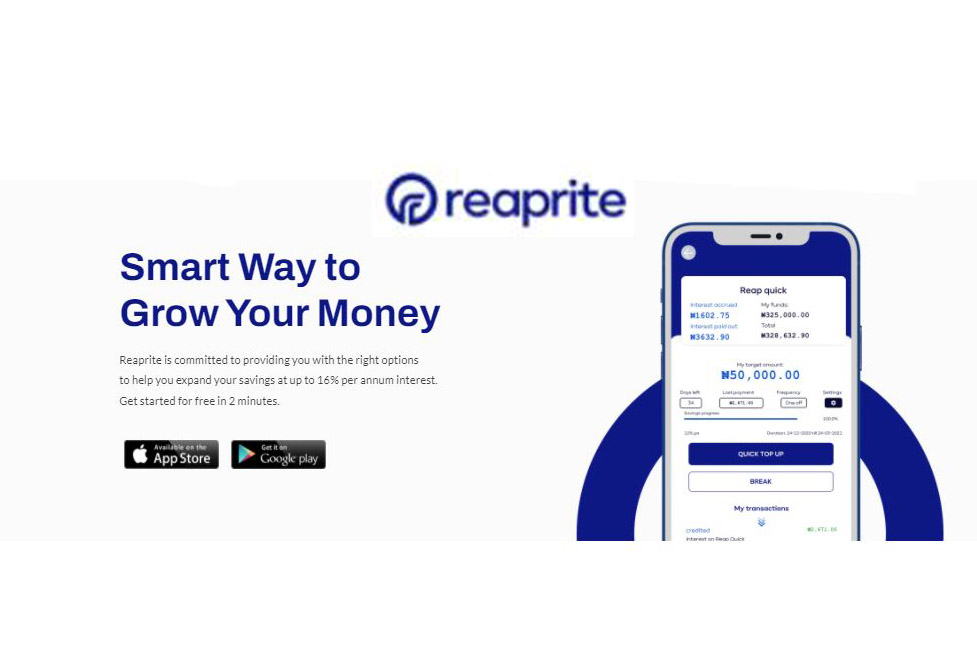 Reaprite Referral Code 2023: Get Sign-up Bonus
Are you looking for how to get the Reaprite referral code bonus? This post covers everything you need on the Reaprite app Referral program.
When you sign up on Reaprite through this link or you enter 22660476 as the referral code, you get a 1,000 naira welcome bonus instantly after you save 3,000 naira or more in any of Reaprite's savings accounts.
So, in this post, I walk you through the process of how to get the Reaprite referral bonus. Also, answer questions relating to the bonus.
So let's start.
Read: How to get Opay Referral Sign-up Bonus
---
What is Reaprite
Reaprite is a fintech app that provides savings, fixed deposits and investment services to its users and is committed to improving their personal finance.
To achieve this financial growth, as a user, Reaprite lets you save your money in a smart way and with ease. Whichever savings option you choose, Reaprite offers competitive interest on all its savings and fixed deposits.
You can read my full Reaprite app review here
Reaprite App Products and Features
On the Reaprite app, you not only receive a referral bonus but also receive interest monthly on your money saved in any of the savings accounts you choose.
The app has two main account features which are Wallet and Savings. Additionally, the Savings has 4 sub-accounts.
Hence, the complete accounts available on the Reaprite app are:
Reapquick: Reapquick account lets you save for as little as 500 naira for at least 3 months and enjoy over 12% interest p.a.
Reapplus: Reapplus gives you 14% p.a. interest when you save money for up to 6 months. However, it must be at least 100,000 Naira.
Reapmax: Reapmax is the high-level savings type of Reaprite and is for those who can save 1 million naira minimum for at least 9 months. Reapmax gives you 16% p.a. interest in return for this.
Reapgoal: Just like its name, Reapgoal is for those who want to save towards a goal. Goals such as a house, car, school fees, vacation and so on. You can achieve this goal personally or in the company of a group of people called Personal Target and Village. Additionally, The interest rate on Reapgoal is 12% p.a.
Wallet: Wallet is like a bank's savings account. You can put your money here and withdraw anytime free of charge. This is suitable for someone who cannot afford to save money for at least 3 months but wants to earn interest. However, you will forfeit the interest if you withdraw more than 3 times in a month. Reaprite Wallet gives you 10% p.a interest.
---
How to sign up and get Referral Bonus on Reaprite App
To sign up on Reaprite and get your referral bonus, follow these steps:
Firstly, follow this link to the Reaprite website and create an account.
Alternatively, download the Reaprite app on Google Playstore or Apple Store.
Thereafter, fill in your details and enter the referral code 22660476 (if not there) in the Referral code section as you register.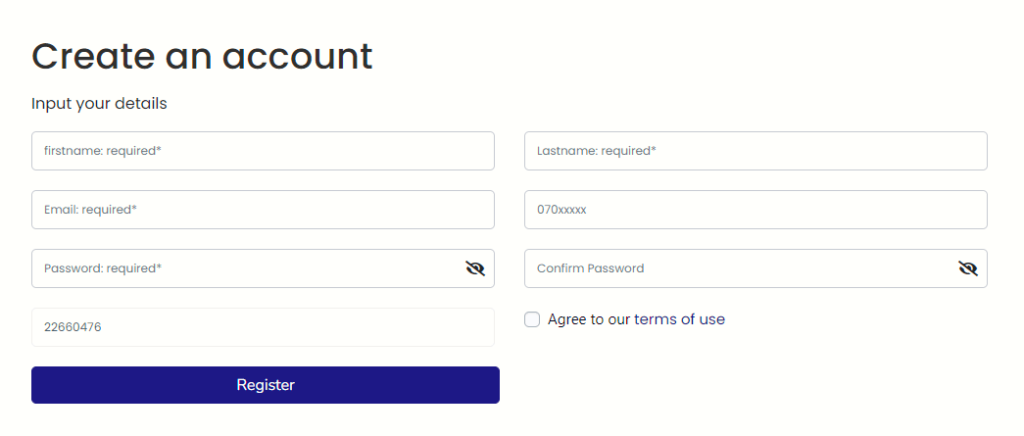 Next, an email to verify your account will be sent to you. Verify it.
The next stage is to log in to your account and add your BVN and bank details
Save at least 3,000 Naira in any of the Reaprite Savings plans.
Lastly, you will receive a 1000 Naira referral bonus in your Reaprite wallet instantly
---
Reaprite Referral Bonus Terms and Conditions
So, on the Reaprite app, the following are the terms and conditions that one must meet in order to receive the 1000 Naira sign-up bonus.
Create and Verify your Reaprite account
Enter the referral code 22660476 during the account creation.
Lastly, save at least 3,000 Naira in any of the Reaprite Savings plans.
If you can fulfil all these requirements, you will receive a 1000 Naira bonus instantly.
---
Reaprite Referral Code Bonus Program
The Reaprite referral program is available for both new and existing customers to enjoy.
As a new customer, if you follow the steps above on how to get a referral bonus on the Reaprite app stated such as entering the referral code 22660476, you will receive the bonus into your Reaprite wallet.
Reaprite Refer and Earn
The Reaprite Refer and Earn gives existing users the opportunity to invite their friends and earn a referral bonus.
So as an existing customer, you can refer your friends to sign up on the Reaprite app. When they fulfil the above requirements, both you and your friends will get the bonus.
To get your Reaprite referral code, go to your account section, then tap on Refer and earn to copy or share it.
Reaprite Campus Ambassador Referral Program
Are you currently pursuing an undergraduate or postgraduate degree in any Nigerian Tertiary Institution? Then this program is for you.
As a Reaprite campus ambassador, you are to encourage your fellow students to join Reaprite and start saving, hosting events and lots more.
In return, you are paid monthly stipends, referral bonuses and other opportunities.
Read further and register for Reaprite Campus Ambassador here.
---
How to Withdraw your Referral Bonus from Reaprite App
On Reaprite, you can only withdraw at least 2000 Naira from your wallet. However, if you wish to withdraw your 1000 Naira referral bonus from the Reaprite app, follow these steps:
Firstly, open the Reaprite app.
Tap on the Wallet balance and tap Top-up.
Then, enter an amount of 1000 Naira or more, choose One-off and tap Proceed.
Select your payment option and proceed to fund the wallet.
After you have deposited the money, your wallet should be at least 2000 Naira now.
The next stage is to tap Wallet and tap Withdraw.
Lastly, enter the amount to withdraw and tap Proceed.
Confirm your transaction details and tap Withdraw.
After following these steps, depending on the network, you should receive your money in your bank account within some minutes.
---
Is Reaprite Legit?
Reaprite is a legit company licensed in Nigeria and operates under the Cooperative License of Reaprite Multipurpose Cooperative Society, LSCS 17493. Also, supported by Investment One Financial Services Limited, as trustee.
---
Reaprite Referral Code Alternatives
These Reaprite app referral code alternatives also give you a bonus when you create an account with them
---
FAQs on Reaprite Referral Bonus
How much is the Reaprite referral sign up bonus?
The Reaprite referral sign up bonus is 1000 naira when you use the referral code 22660476 or register through this link.
Can I withdraw my Reaprite referral bonus?
Yes, you can withdraw your Reaprite referral bonus if you have at least 2000 Naira in your wallet. However, If it is below and still wants to withdraw the bonus, follow my steps on how to withdraw the Reaprite referral bonus above.
---
Final Thoughts: Reaprite Referral Code
Reaprite app is best suited for saving, encouraging a savings culture. The app savings interest rates are competitive and the referral bonus is a plus for those who want to start saving towards a particular goal.
However, Reaprite is not among the finance apps that combine savings with investment opportunities, free bank transfers and bill payments like the Branch app.
Give it a try and let me know your experience.
Do you have questions or comments? Please drop it in the comment section below.
Some of the posts you may find helpful