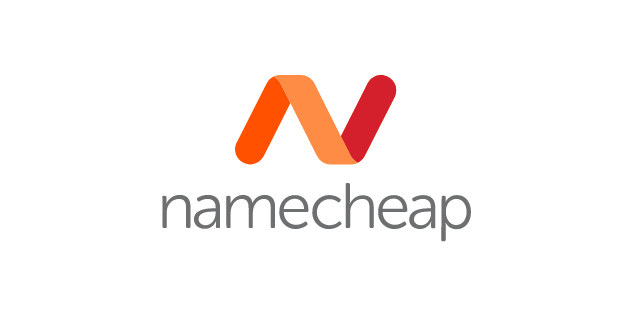 Namecheap Coupon & Promo Code 2023: Domain, Hosting…
Are you looking for how to get a discount on any of Namecheap's products? This post covers everything you need on the Namecheap coupon and promo code.
Namecheap offers huge discounts on domains, hosting and other related products. You can get up to a 99% discount, even a free domain name. Over 50% bonus on hosting plans. Also, up to 40% of business email plans and a lot more.
Therefore, this post shows different discounts you can enjoy on Namecheap when you use the coupon or promo code.
So, let's start.
---
What is Namecheap?
Namecheap is a popular company that offers affordable domain registering, hosting and managing through its array of products and services.
Indeed, Namecheap provides everything you will need to start a website or blog, right from choosing a domain, to hosting your site and finally making it live to the public.
Founded in 2000, Namecheap became popular as an ICANN-accredited domain name registrar that sells cheap domains. Overtime, Namecheap has added hosting services, including WordPress, VPN and other related services.
---
Namecheap Products and Services
Namecheap offers many products and services around domain registering and hosting, the key ones that should interest you are:
---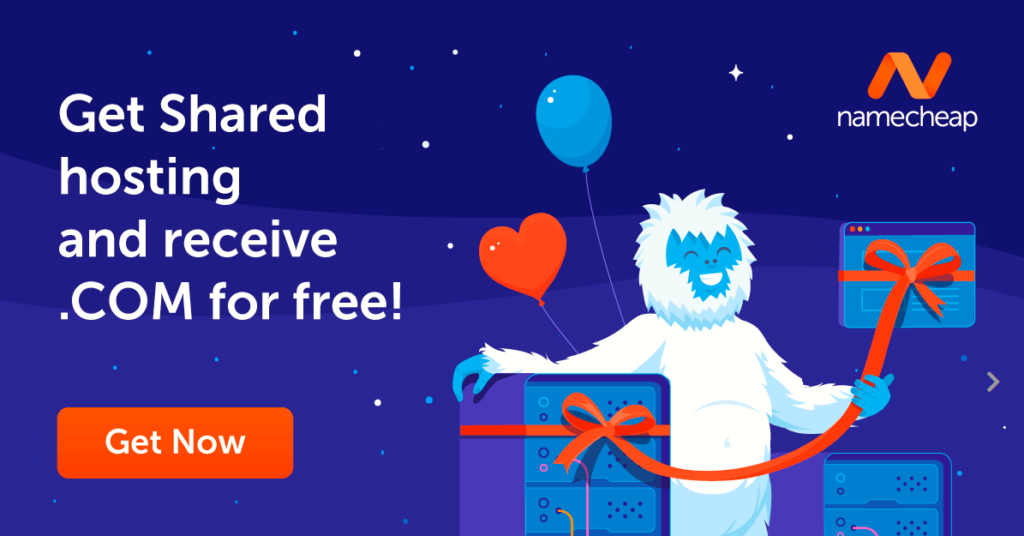 Truly, Namecheap hosting plans are cheap compared to other hosting companies. Additionally, you get up to 50% discount on shared hosting plans – Stellar, Stellar Plus and Stellar Business.
Also, you can get a free domain name for a year, especially a .com if you choose Stellar Plus or Stellar Business hosting plan.
Click here to get this Namecheap shared hosting offer automatically.
---
Get a .COM Domain Coupon for $0.98 on Namecheap
Namecheap also offer a huge discount for those getting only a domain name. On Namecheap, you get a .com domain for $0.98 when you pay for 2 years subscription, instead of a year.
To get this huge discount, use this promo code 98DOTCOM at the checkout.
Click the link below to sign up and apply the coupon code.
In addition to this offer, you get free domain privacy for life and DNSSEC security. These protect your domain details from any form of cyberattacks.
---
Get Popular Domains for $0.99 on Namecheap
Also, you can pay just 99 cents for a year for some popular domains, such as .store on Namecheap. To get this Namecheap promo offer, use 99SPECIAL at the checkout to get this offer.
Presently, these are the list of domains you can get on Namecheap for $0.99 for a year:
If you want to build an online store or business, get the .store domain. This TLD is suitable for selling and you get it very cheap on Namecheap.
---
30 Days Free Trial and 50% on Namecheap WordPress Easy WP
Although shared hosting is good, Namecheap Managed WordPress hosting is even better.
Among many benefits, managed WordPress hosting is 3x faster with a more consistent uptime, giving your visitors a smooth experience.
Interestingly, Namecheap gives a free trial for a month if you want to host your WordPress site on dedicated WordPress hosting. And if you don't like it, you can quit.
Not only that, you get up to 50% off the WordPress plans which include EasyWP Starter, EasyWP Turbo and EasyWP Supersonic.
Click here to enjoy this offer.
---
Namecheap Coupon Code for JUNE 2023
Below is the current Namecheap coupon and promo code in 2023.
1. Get up to 40% off Professional Business Email Plan
To get 40% off Professional Business Email Plan on Namecheap, use SUMMPET
In addition, you can try it for free for 60 days.
Click here to get this offer and apply the code.
2. Get up to 10% off PositiveSSL Wildcard Security
To get 40% Up to 10% off Multi-Domain SSL Security on Namecheap, use SUMMSET
Click here to get this offer and apply the code.
---
Namecheap FastVPN
A VPN essentially hides your IP address giving you the freedom to access content anywhere in the world rather than being limited to your area.
With FastVPN by Namecheap, you enjoy an affordable and secure VPN. Unlike others, Namecheap gives you a 30-day trial to use FastVPN and also offers a 65% discount when you purchase it.
Click here to enjoy this offer.
---
How to use Namecheap Coupon or Promo Code
In order to use the Namecheap coupon or promo code, you have to do the following.
Choose your desired products above and click the link to the Namecheap website.
Then, fill in the necessary details and create an account
Lastly, apply the right coupon or promo code at the checkout.
Note that for some Namecheap offers, there is no promo code to enter at the checkout but the discount is automatically applied when you click the link.
Related Post: Bluehost Review and Coupon Code
---
FAQs on Namecheap Coupon and Promo Code
Does Namecheap have Discounts for new customers?
Yes. In fact, Namecheap offers huge discounts to new customers than an existing ones. Hence, new customers can enjoy these offers.
Is there a coupon code for renewal
Namecheap coupons and promo codes are usually for first-time purchases and not for renewals. However, Namecheap does offer auto discounts on its products such as hosting plans, which existing customers can also enjoy.
Where to find the Namecheap coupon or promo code
You can find Namecheap coupons and promo codes for domain and hosting on this site, which is updated regularly. Additionally, you can click here to check.
Check out: How to get a Free Top-Level Domain for a Website or Blog
---
Conclusion
I hope you have been able to make the right choice on which of the Namecheap coupon and promo offers are available.
Therefore, try it and let me know your experience.
Do you have questions or comments? please drop it in the comment box below.