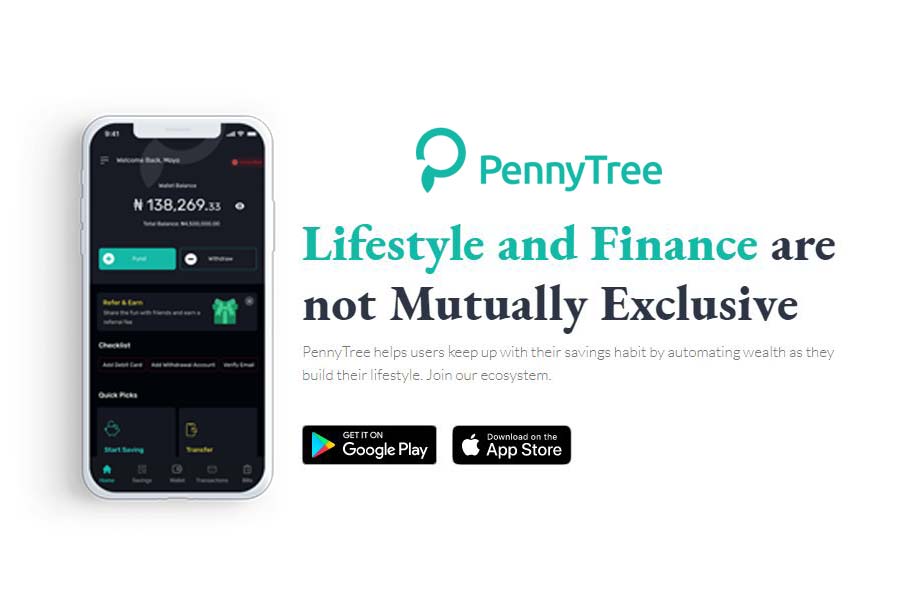 How to make money with the PennyTree App
In this post, I will show you ways to make money with the PennyTree app.
Nowadays, there are many ways to make money online. Of course, not all involve learning a new skill but just by having an app on your phone.
Therefore, one of such apps that you can make money with is PennyTree App.
When you download the Branch app and use this referral code 3C50E7AB, you will get a 500 naira bonus after your account is verified.
So what is the PennyTree app? and how can I make money with the app? These are the things I will show you in this post.
---
What is PennyTree
PennyTree is a fintech company that launched Pennytree app with the aim to blend finance and lifestyle. Hence, this finance app helps you to save and make payments in a seamless way.
The company's view is that the financial world should be simple, prompt and enjoyable especially during this era of Artificial Intelligence.
Hence, the PennyTree app makes sure you grow your money with its cool features and also get a referral bonus through the referral program.
You can read my full review of the PennyTree app here
PennyTree App Products and Features
Some PennyTree app products and features are:
Target Saving
Penn Rules
Personal Vaults
Transfer
Bill Payment
How to Download and sign up on PennyTree App
To download and sign up on PennyTree, follow these steps:
Firstly, download the app on Google Playstore, App store or on the official website
Next, tap create account
Then, fill in your details and input this PennyTree Referral code 3C50E7AB to get 500 naira sign-up bonus.
Thereafter, input your BVN number
---
How to make money with the PennyTree app
Some of the ways to make money with the PennyTree app are through:
The PennyTree Referral Program
PennyTree Savings Accounts
Penn Rules
Make Money with the PennyTree app Referral Program
You can make money with the PennyTree app Referral Program. PennyTree pays up to 50,000 per month when you refer your friends and family etc to sign up on the app.
For each person that signs up and verify his/her account, both of you will get 500 naira each. However, you can only refer 100 persons per month making 50,000 naira.
For new users,
Firstly, download the app through Google Playstore and IOS.
Then, create your account and enter this referral code 3C50E7AB during the signup process.
Next, verify your phone number and email address
After that, you will receive 500 naira.
To get your unique code to share, do the following:
Tap the Refer and Earn Tab. Then, tap Copy Code or Share Code.
By the end of each month you will receive the total referral bonus into your wallet and you can monitor how much you have on the Refer and Earn tab.
Keep referring and earning!
Read more about the PennyTree app referral bonus here.
PennyTree Savings
Another way to make money with the PennyTree app is to use the Target Savings and Personal Vault.
Target Savings gives at least 8% interest per annum, while Personal Vault is up to 10% interest per annum when you save in any of them.
To start saving,
Firstly, tap Start Saving when you open the app.
Next, choose either Target Savings or Personal Vault.
Then, fill in the details like the name, amount, payment method and so on.
Lastly, proceed to the summary page and accept it.
Penn Rules
By enabling Penn rules on Pennytree, it allows you to grow your money faster thereby making more money with the app.
Penny Rule is an automatic saving feature that occurs when you perform certain tasks. Such tasks can be Pay and Save, Transfer and Save or Receive and Save.
When you enable any of these, your savings become automatic when you perform the action. Also, each of these features can still be tweaked to suit your lifestyle.
Bill Payment
Bill payments on the PennyTree app attract no charges. In fact, currently, all bills payment are at a 10% discount which is another medium of making money with the app.
Bills such as Airtime and data of MTN, Glo, Airtel, 9Mobile; Electricity (EKEDC, IKEDC, IBEDC etc) and cable subscription (DSTV, GOTV and Startimes).
Hence, depending on your locality, you can charge people by helping them to pay for electricity bills, cable subscriptions, airtime or data.
---
Final Thoughts: How to Make Money with the PennyTree App
Finally, you have seen some ways to make money online passively with the PennyTree app.
The PennyTree app is not the only app to make money with, rather some apps like Branch, Piggyvest and Bundle Africa, Swagbucks and so on can fetch you money monthly with little effort.
Therefore, try it and let me know your experience.
Lastly, let me know your opinion by dropping comments below.
PS
Some of the posts you may find helpful