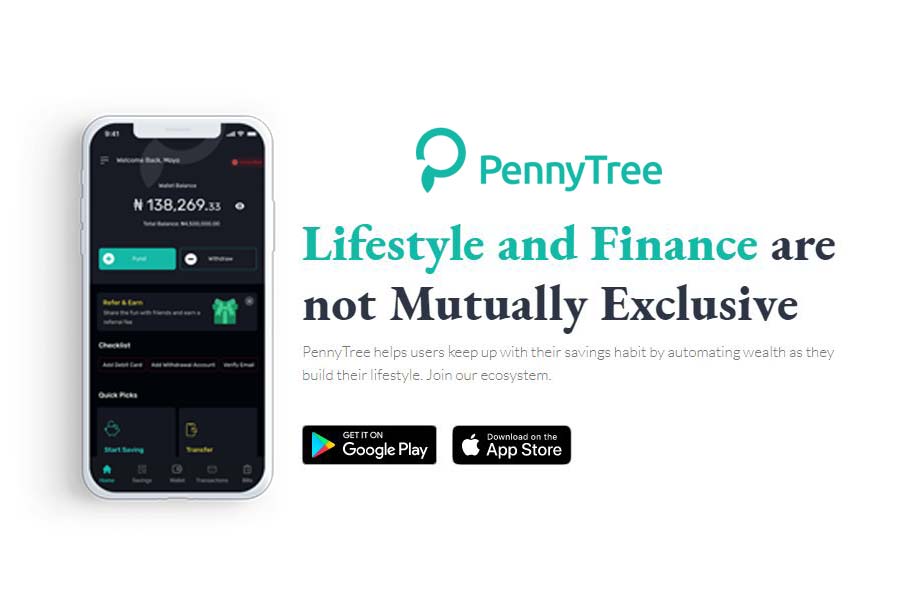 PennyTree Referral Code 2023: How to get a Sign-up Bonus
Are you looking for how to get the PennyTree referral code bonus? This post covers everything you need on the PennyTree app Referral program.
PennyTree app gives a 500 naira bonus when you enter the referral code 3C50E7AB during sign-up and verify your account.
So, in this post, I walk you through the process of creating your PennyTree account and claiming your referral bonus. Also, answer questions relating to the referral program.
So let's get started
---
What is PennyTree?
Pennytree is a fintech app that seeks to make savings and payments to individuals in a seamless and enjoyable manner.
The PennyTree app was launched with the aim to blend finance and lifestyle. To the company, the financial world should be simple, prompt and enjoyable, especially during this era of Artificial Intelligence.
Hence, the PennyTree app allows users to build up their saving habits through savings and Vaults, make free transfers to Penn users, and pay bills.
You can read my PennyTree App full review here
PennyTree App Products and Features
Some PennyTree app products and features are:
Target Saving
Penn Rules
Personal Vaults
Transfer
Bill Payment
---
How to Get PennyTree App Referral Sign-up Bonus
To get the PennyTree 500 Naira referral bonus when you sign up, follow these steps:
1. Download PennyTree App
Go to Google Playstore or App store depending on your phone. Search for the PennyTree app, download and install it
2. Tap Create Account and Enter your Personal Details
Open the PennyTree App and Tap Create Account.
Then, fill in your details. Full name, email address, Phone number and a strong password.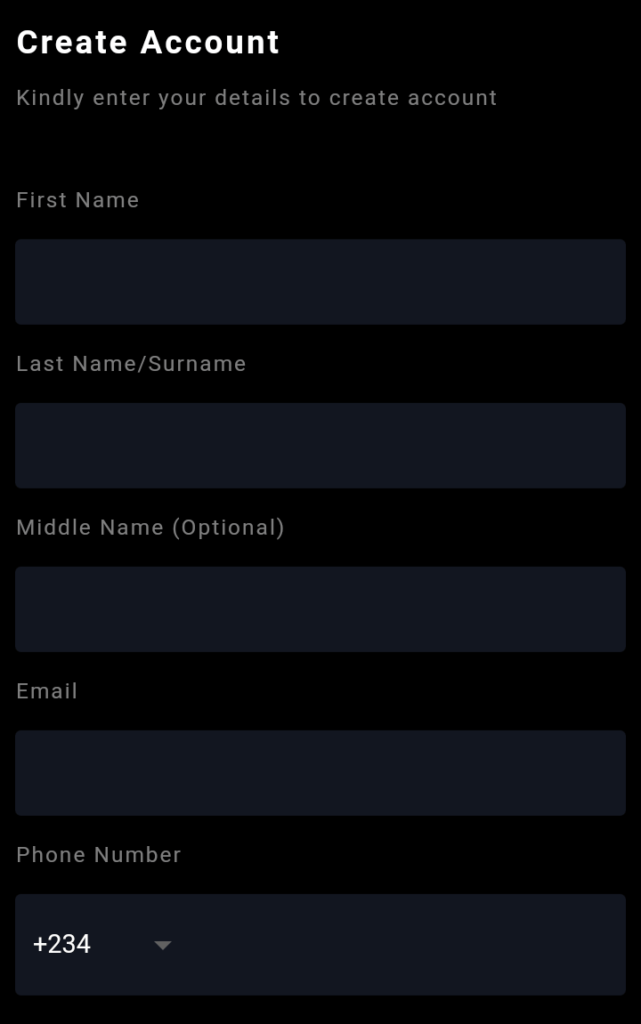 3. Enter 3C50E7AB in the Referral Code Box
Below the create account form, you will see where to enter the referral code. Enter 3C50E7AB in the box to get a 500 naira bonus. Then, tap Create Account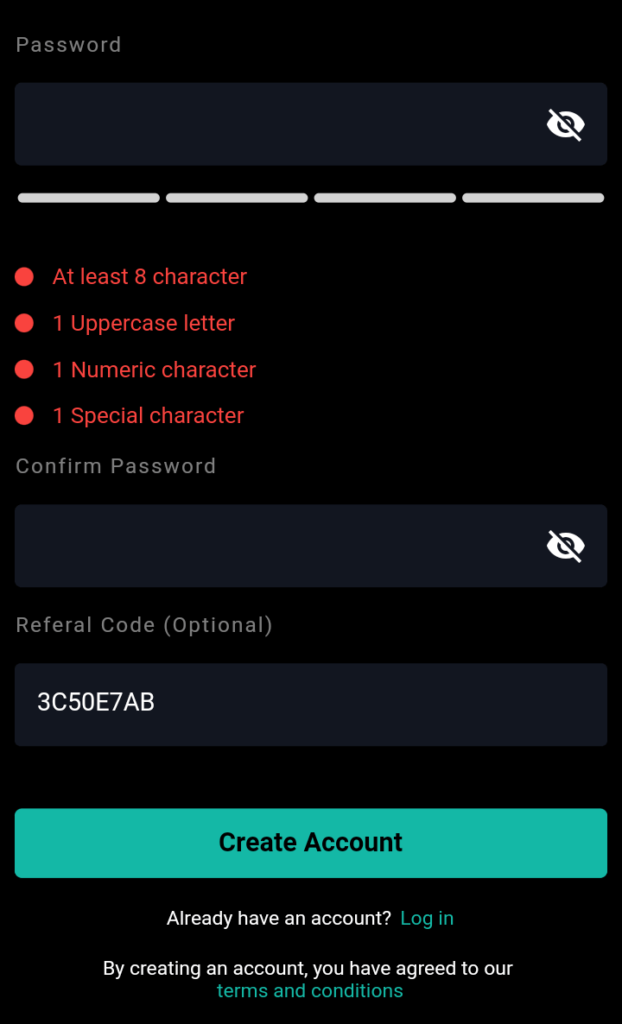 4. Verify your PennyTree Account
Thereafter, proceed to verify your account. Enter your BVN number and PennyTree will verify it within minutes.
Also, PennyTree will send a verification email to you. Click on the link to verify. Next, add your bank account details and debit card.
Congratulation. You've successfully created your PennyTree account. You will receive your referral bonus in Penn Wallet at the end of the month.
---
PennyTree Referral Bonus Terms and Conditions
On the PennyTree app, the following requirements need to be fulfilled when creating your account in order to receive the sign-up bonus.
Enter referral code 3C50E7AB when creating your PennyTree account
Add BVN.
Verify your email address.
Add a debit card and a bank account for withdrawals
---
How to Verify your PennyTree App Account
To get verified on PennyTree is quite easy. All you have to do is these 4 things:
Add your BVN: This is to cross-check your PennyTree details with the BVN
Verify your Email Address: Open the email address you supplied during sign-up. PennyTree will send an email containing a verification link. Click on it.
Add a Debit Card: Input your card details. Enable remember this card next time so that you won't have to repeat the process next time
Lastly, add a Bank Account: This is the bank account you will always withdraw your money into. You can add more than one bank account. However, it must bear your name.
---
PennyTree Referral Program
The PennyTree referral program is available for both new and existing customers to benefit.
As a new customer, if you follow the steps on how to get a referral bonus on the PennyTree app stated above, you will receive the bonus at the end of the month.
This sign-up bonus is only for new customers who register and meet the condition stated above.
Refer and Earn
The PennyTree Refer and Earn gives existing users the opportunity to invite their friends and earn a referral bonus.
So as an existing customer, you can refer your friends to sign up on PennyTree. When they fulfil the above requirements, both you and your friends will get a 500 Naira bonus each.
To get your PennyTree referral code, open the app and tap Refer & Earn. Then, copy the code
---
PennyTree Alternatives
These PennyTree app alternatives also give you a bonus when you create an account with them
Read: How to get more than 6000 Naira Branch App Bonus
---
FAQs on PennyTree Referral
How much is the PennyTree referral sign up bonus
PennyTree pays 500 Naira for a referral bonus when you enter the referral code 3C50E7AB during sign up and verify your account.

Can I withdraw my PennyTree referral bonus?
Yes, you can withdraw your PennyTree referral bonus. To withdraw, open the app and tap Withdraw. Fill in the details and you will get your money within a few minutes
---
Final Thoughts: PennyTree Referral Code
PennyTree app, no doubt, qualifies to be one of the must-have apps on your phone. This finance app lets you grow your money with Target Savings and personal Vaults without stress and pay bills effortlessly.
Therefore, try it and let me know your experience.
Let me know your opinion by dropping comments below.
Some of the posts you may find helpful