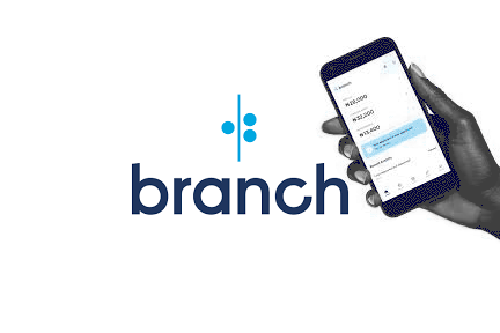 How to Make Money with the Branch App
In this post, I will show you ways to make money with the Branch app.
Nowadays, there are many ways of making money whether online or not; skilled or unskilled; active or passive. One of such ways is through the branch app.
When you download the Branch app and use this referral code IKUSER98161, you will get a 350 naira bonus and up to 200 naira deposit bonus on a monthly basis.
So what is the Branch app? And how can I make money with the branch app?
---
What is Branch App?
The Branch app is a fintech app that offers financial services such as loans, free bank transfers, investments and payments of bills, airtime and data to its millions of users.
Founded in November 2015, The branch company is on a mission to provide financial services to mobile users generation. Presently, this international company operates in 4 countries: the USA, Nigeria, India, and Kenya.
Of all the Branch products and services, the loan aspect is the most popular. With the aid of Machine learning, the company is able to determine how creditworthy is its customers – whether one will qualify and the amount of loan for a start.
The branch app also offers 20% ROI on investments and free bank transfers, apart from loans.
Branch Products and Services
The branch is a fintech app that offers the following products and services:
Loan
Invest: Flexi or Fixed investment
Free Bank Transfer
Pay Bills: Airtime, Data, Electricity and Cable TV
Request for money
---
How to download the Branch App and get Referral Bonus
Follow these steps to download, sign up and get a 650 Naira referral promo bonus on the Branch app:
Go to Google Playstore, search for Branch and install.
Next, select your Language. English, Hindi or Kiswahili. Then, tap Continue
Tap Take me to Sign in/ Register
Then, tap I'm new to Branch
Select your country from the list. Then, Tap Register with Phone Number or Register with Facebook. Phone number preferably
Enter your phone number and tap Register new account.
Lastly, fill in the details, your BVN, take a selfie passport and others.
Firstly, After you sign up on the Branch app, proceed to make a first deposit into your wallet. A debit card or bank transfer.
Thereafter, a promotion code will pop up. Enter IKUSER98161.
If you didn't see the pop up after deposit, tap the Invite tab. Tap Enter a promotion code and enter the code.
Lastly, you will receive your bonus in Branch Reward within 24 hours.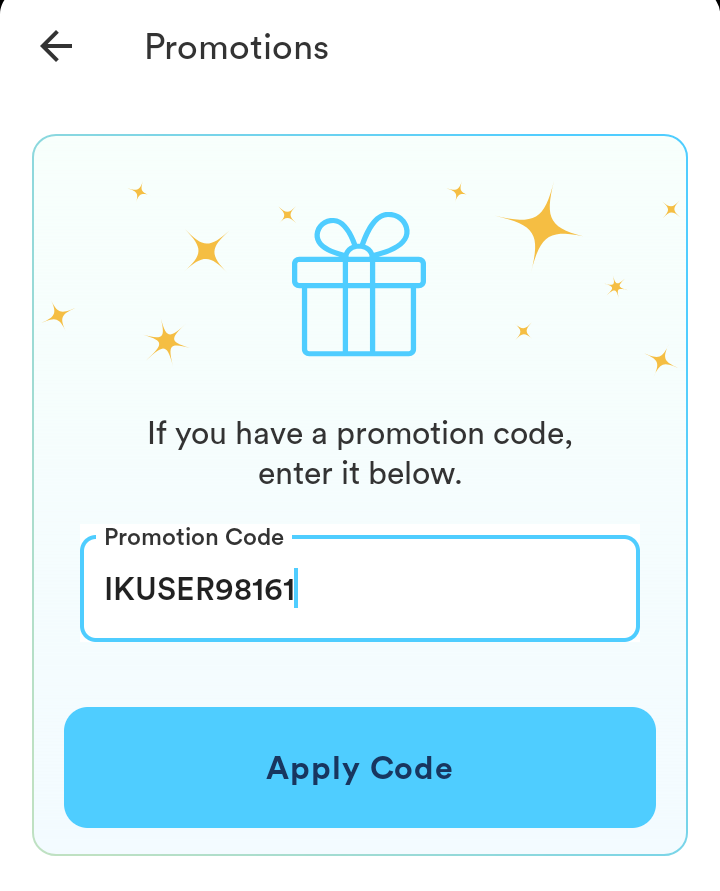 Note: This promo code only works after your first deposit and will not work if you try it after a second deposit or next.
To understand it better, read my post on the Branch app referral bonus and the terms and conditions
---
How to Make Money with Branch App
The branch app offers bonuses and rewards to customers for using the app. You get these bonuses when you signup, deposit, save in fixed investment and pay for bills, airtime and data.
Therefore, some of the ways to make money with the Branch app are:
1. Make Money with Branch Investment
You can make money with the Branch Invest by putting money into it.
This Branch investment is quite easy to start with and make money. It is like savings on Reaprite or Piggyvest app but pays a high interest than any of them.
Fortunately, both the Branch Flexi and Fixed investment give 20% interest per annum. The Flexi investment means you can withdraw at any time. While on Branch Fixed investment, your money is locked for a certain period of time till maturity. Apart from 20% interest, the Branch app also offers up to 5000 Naira bonus when you save money on the Fixed investment.
Should you go for Flexi and not Fixed then since they have the same ROI? This is your choice to make. While Fixed instils discipline, Flexi gives the freedom to withdraw money when in need.
To invest with the Branch app,
Firstly, open the Branch app and tap Invest tab.
Next, choose Flexi or Fixed Investment.
Thereafter, enter the investment amount.
And lastly, proceed to fund the account.
2. Branch Refer and Earn
Another way to make money is to refer people to sign up on the Branch app. So, when they sign up with your unique referral code, both of you earn a bonus.
This is one of the easiest ways to make money with the Branch app as this referral system can earn you as much money as possible as long as people register through you.
To get your Branch app referral promo code,
Open the Branch app and tap on the Invite tab.
Then, copy your invite code.
Or tap the Invite friends to share to different social sites or copy to clipboard.
So start sharing your branch promotional code and both you and your referral will get a referral bonus.
Read more about the Branch app referral bonus here.
3. Free Bank Transfer
The Free Transfer feature is another way to make money with the Branch app. Unlike bank apps, the Branch App does not charge when you transfer money to any bank account.
Therefore, depending on your area, you can help people to send money to bank accounts and collect a fee while you do it for free on the Branch App.
4. Airtime, Data and Bill Payment
Lastly, another way to make money on the branch app is through bill payment and airtime and data purchase.
The branch app offers a 5% cashback bonus for electricity and cable TV payment. You can pay for prepaid electricity for all major Discos in Nigeria such as EKEDC, IKEDC, and IBEDC. Also is the cable subscription for DSTV, GOTV and Startimes.
In addition, there is also a 5% bonus on airtime and data of MTN, Glo, Airtel, 9Mobile and Smile on the branch app.
Hence, with this bonus, depending on locality, you can charge people by helping them to pay for electricity bills and cable subscriptions or sell airtime and data.
---
How does Branch App Make Money?
One may wonder how the branch app makes money when most of its services are free or comes with a bonus and cashback. Below are some of the ways the branch app makes money:
Loan: Branch app offers loans to its millions of customers and charges a fee. Hence, the branch app makes money from the interest rate charged on loans to customers.
Investment: The branch company does invest customers' funds, notably in low-risk securities.
Discounts on Airtime, Data and Bills: Despite giving a 5% bonus on airtime, data, electricity and cable TV, the Branch app makes money from these services.
---
Is Branch Investment legit?
To see a bank or fintech app that can promise 20% interest on investment is not common and may look like a scam. However, the Branch app investment is legit because it is licensed by the Central Bank of Nigeria(CBN) to operate. Also, Branch invests your money in low-risk securities which means your money is safe.
---
Final Thoughts: How to Make Money with Branch App
Finally, you have seen some ways to make money online passively with the Branch app.
The Branch app is not the only app that you can use to make money, some apps like Piggyvest and Bundle Africa, and Swagbucks can also earn you money monthly with little effort.
Therefore, try it and let me know your experience.
Lastly, let me know your opinion by dropping comments below.
Some of the posts you may find helpful