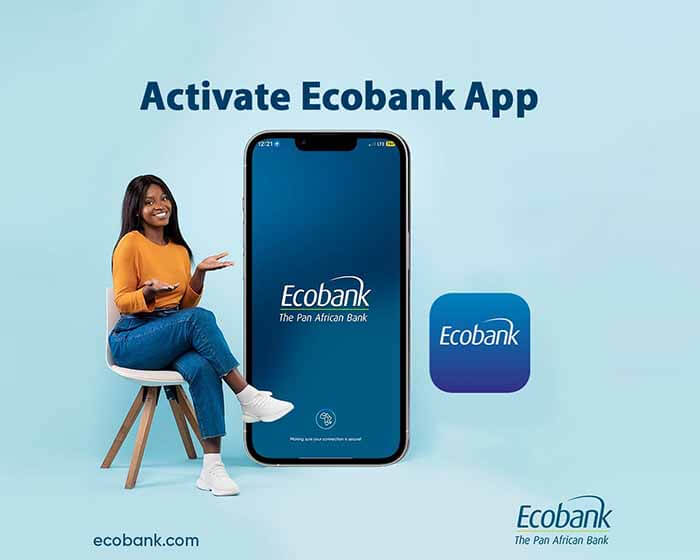 How to Activate Ecobank Mobile App & Without ATM Card
Do you need some guidelines on how to activate Ecobank mobile app? This post shows you how to register it on your phone and use it for transactions.
To activate the Ecobank mobile app, download the app from Google Play Store or App Store. Follow the activation instructions and start using the app in a few minutes. Both new and existing customers can use the Ecobank mobile app. To register, you need an ATM card. But what if you want to activate the Ecobank app without an ATM card? can you?.
This post helps you understand this activation process and other related topics.
So let's start.
---
Ecobank Mobile App
The Ecobank Mobile App is a digital banking app used to perform financial transactions by both existing and non-existing customers of Ecobank.
Ecobank, one of Nigeria's leading banks, makes banking easy with this mobile app. With the Ecobank mobile app, you can manage your account on the go. When you activate the app, you can perform various transactions without going to the bank. For instance, send money within and outside Nigeria, pay bills, block ATM cards, etc.
---
How to Activate Ecobank Mobile App
To use Ecobank mobile app, you must activate it. Interestingly both new and existing customers can register.
Here is how to Activate Ecobank Mobile App:
Download the Ecobank mobile App on Google PlayStore or App Store (IOS)
Open Ecobank Mobile App and tap Get started
Select Yes, I have an Ecobank account
Select your country e.g. "Nigeria"
Enter your mobile number registered with Ecobank account
Next, select "use Ecobank debit card"
Enter your ATM card number, expiry date and CVV
Then, create a 6-digit PIN
Enter the verification code sent to your mobile number
Enter your new PIN and tap Done.
---
Ecobank Mobile App Activation Requirement
Below are the requirement to activate the Ecobank mobile app for existing Ecobank customers:
Have an Ecobank active account
Have an ATM Debit card
Enter the phone number linked to your bank account
For a new Ecobank customer, the requirement is a bit different. A new customer will supply a phone number; Ecobank will send a verification code to this number. Also, can either activate the Eco bank mobile app with or without debit ATM card details.
---
How to Activate Ecobank Mobile App Without ATM Card
A new Ecobank customer can activate Ecobank mobile app without an ATM debit card. As a new customer, you can activate the Ecobank app with a non-Ecobank debit card or open a new account without an ATM card. When you enter your phone number and press continue, Ecobank will give you these 2 options.
However, without an ATM card, an existing Ecobank customer cannot activate the mobile app. Part of the activation process involves entering your Ecobank card details, PIN and CVV. With this, you cannot successfully register the Ecobank mobile app.
---
Eco Bank Mobile App Features
With the Ecobank mobile app, it is easy to manage your bank account on the go. It offers more features than using the USSD code.
Here are some Ecobank Mobile App Features
Send money internationally to another bank in 33 African countries
Open Ecobank Xpress Account
Create and fund a virtual card
Pay bills: airtime, data, electricity etc
Perform cardless withdrawals
---
Conclusion
In summary, the Ecobank mobile app offers a convenient way of banking on the go. The Ecobank App offers numerous benefits, including easy access to your account balance, effortless fund transfers, convenient bill payments, and much more. It is a user-friendly interface and intuitive navigation make managing your finances a breeze.
I hope you find this information helpful.
Therefore, try it and let me know your experience by leaving a message in the comment section below.