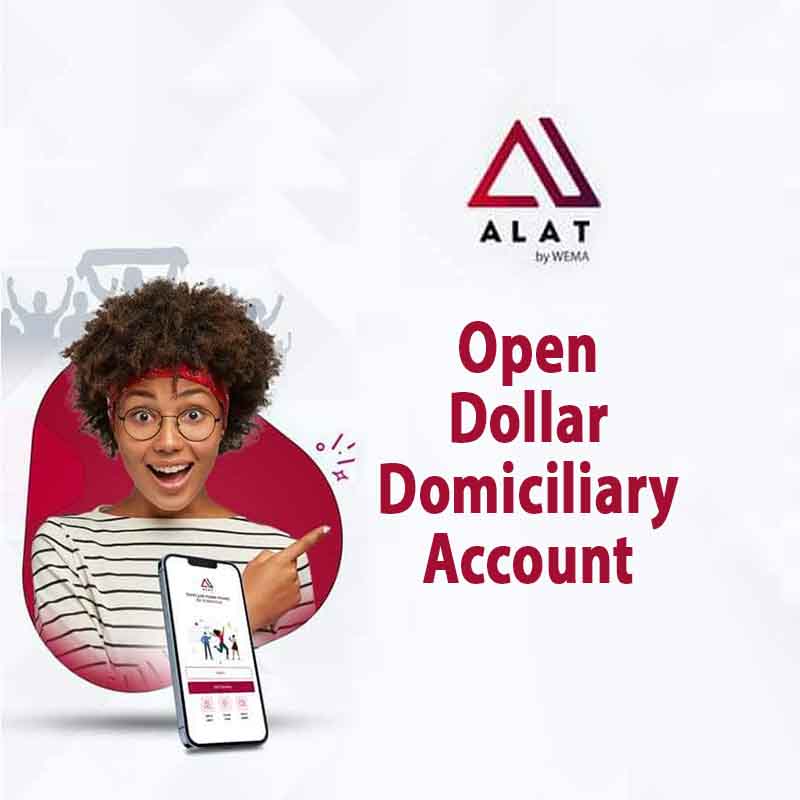 How to Open Dollar Domiciliary Account Online in Nigeria with ALAT App
If you reside in Nigeria, it can be difficult to open a dollar domiciliary account with any bank, but not with the ALAT app online.
The ALAT app by Wema is among the digital bank apps to open a dollar domiciliary account online in Nigeria. By downloading the app and creating an account, you can open a USD account easily. It is free and stress-free.
Hence, this post focuses on opening a dollar domiciliary account online in Nigeria using the Alat app. It explains the concepts, breaks down the steps and offers tips to ensure a seamless experience with this app.
---
What is a Dollar Domiciliary Account?
From the word "domiciliary", a dollar domiciliary account is a bank account that is denominated in U.S. dollars (USD) other than one's country's local currency. It allows individuals and businesses to transact in USD apart from their local currencies.
Truely not every Nigerian resident needs a Dollar domiciliary account in Nigeria. However, if you want to make or receive payment in dollars, or save in this stable currency, you need a USD account.
Here are some categories of people who may need a domiciliary account:
Bloggers/content creators
Freelancers
Writers
Tech/Software programmers
International Business
Various Nigerian banks offer dollar domiciliary accounts to customers. GTBank, First Bank, Access Bank, Zenith and lots more.
However, it is usually difficult to open one due to some reasons: You need two current holder references. Also, you must fund and maintain the account with specific balances.
This is why the ALAT Dollar domiciliary account, is preferable. ALAT app is the digital bank owned by Wema Bank. Infact, ALAT USSD code is the same with Wema USSD code.
ALAT offers various types of account and banking services to Nigerians including domiciliary accounts, all within the app.
---
How to Open a Dollar Domiciliary Account with ALAT App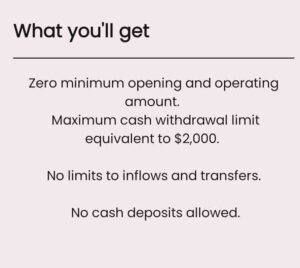 Opening the ALAT Dollar domiciliary account in Nigeria is free and easy. It only takes some minutes to complete the process on your smartphone.
Here are the steps to open a Dollar domiciliary account online in Nigeria with the ALAT app:
Step 1: Download the ALAT App
ALAT by Wema app is available on Android and iPhone. Android users can download the ALAT app on the Google Play store while iPhone can get the ALAT app on the App Store. Install the app and proceed to register.
Step 2: Create an ALAT account
The next step involves creating an account on the ALAT app. On the app, tap on Get Started to register and fill out the form. By opening this account, you will get a Wema Bank Naira account. This is important because to open a dollar account on the Alat app, you must first have an ALAT Naira account.
While opening the account on the ALAT app, you provide information such as your name, email address, phone number, and BVN.
After successfully creating the ALAT account, you are now ready to open the ALAT Dollar domiciliary account.
Step 3: Create a US Dollar (USD) account.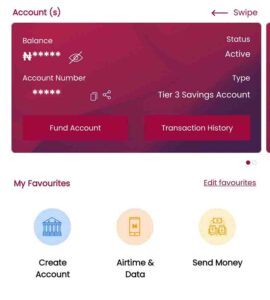 Opening the ALAT app, the next step is to create a Dollar Domiciliary account. Here is how to create the Dollar account:
Tap Create Account located on the ALAT app dashboard
Next, select the Domiciliary account option
Select US DOLLAR – USD option
Then, create account.
Note: you may need to upload your Valid ID. ALAT will prompt you to upload it if you have not done so before. An example of a Valid ID is an International passport, Driving Licence or NIN.
By uploading a Valid ID, ALAT will upgrade your Naira account to Tier 3 and qualify you to create a USD account.
Step 4: Wait for Approval
Once you submit your application, ALAT will review it. When your application is approved, you will receive a notification on the app and your email address. Your USD account details will reflect on the ALAT app.
To check your ALAT Dollar domiciliary account number, login in to the app. Swipe the Naira account and you will see the details. To see the full details, tap on the Fund Account.
Congratulations! You now have a dollar domiciliary account in Nigeria with the ALAT app.
---
ALAT App Dollar Domiciliary Account Requirement
To successfully open the ALAT USD domiciliary account, you need to provide certain information and documents.
Here are the ALAT App Dollar Domiciliary Account Requirements:
Full name
BVN
Phone number linked to the BVN
Valid ID Card: NIN, Passport or Driving license
Photo selfie
These are what you need to open a Dollar domiciliary account on the ALAT app.
---
Why Open ALAT Dollar Domiciliary Account?
There are many reasons why you might want to open an ALAT Dollar domiciliary account.
Here are the benefits:
Free and easy account opening: ALAT makes opening a Dollar domiciliary account free and easy online. ALAT does not charge a fee for opening a Dollar account. Also, the requirement is simple and on the app without visiting the bank's branch. This is unlike other banks that charge a fee with tough requirements.
Zero minimum opening and operating balance: With the ALAT app, there is no minimum opening or operating balance for the Dollar domiciliary account. There is no need to fund the account as you open it or maintain a specific amount.
Convenient digital banking: The ALAT app is truly a digital bank app. All transactions happen on the app such as sending and receiving money and making bill payments.
Competitive exchange rates: ALAT offers competitive exchange rates for foreign currencies. The USD-NGN exchange rate on the app is similar to other banks in Nigeria. This means that you get a good value for your money when you convert your Dollar to Naira.
Protect your savings from inflation: The Nigerian Naira has been losing value against the US dollar in recent years. By saving in Dollar currency, you can protect your savings from inflation and ensure that your money maintains its purchasing power over time.
Easy international payments: With the ALAT domiciliary account, it is easy to make and receive international payments. You can transfer money to other accounts using your ALAT app. Also, receive international bank transfers into your DOM account within 3 days.
No doubt, the ALAT app is a convenient and affordable way to have a Dollar domiciliary account and transact in USD currency.
---
Drawbacks of Opening ALAT by Wema USD Account
There are many benefits to opening an ALAT USD account, however, there are limitations.
Here are some of the drawbacks of opening a dollar domiciliary account with the Alat app:
No cash deposits allowed: This ALAT Dollar account, called Domiciliary Lite account does not accept deposit cash. Funding this account is only by bank transfer from another DOM account or international payment.
Unfavourable exchange rate: The ALAT app exchange rate is similar to other banks, reflecting the official rate. This is lower than the common exchange rate in Nigeria (Black market) offered by some apps.
Limited withdrawal limit: The ALAT USD domiciliary account has a maximum cash withdrawal limit of $2,000 per month. This may not be enough for some users, especially those who need to make frequent or large withdrawals.
Limited customer support: ALAT's customer support is poor. It has been criticized for being slow and unresponsive. I also encountered this too. This may be a problem for users who need help with their accounts urgently.
Despite these drawbacks, the ALAT app is still a convenient way to open a dollar domiciliary account in Nigeria.
FAQs on ALAT by Wema App Domiciliary Account
Can I receive a Google Adsense payment with ALAT USD account?
With an ALAT Dollar Domiciliary account, you can receive a Google Adsense payment in Nigeria. Google accepts this account and your money should reflect within 5 business days. I have used the ALAT USD account and
How can I fund my ALAT domiciliary Account in Nigeria?
This type of ALAT domicialiary account can only accept funds through Bank transfer. Cash deposits is not available at Wema branch. Personally, you can fund the ALAT Dollar account through another Dollar account or international brank transfer in USD currency.
Conclusion
With the ALAT app, it is quick and easy to open a dollar domiciliary account online in Nigeria. Within minutes, you can apply for the dollar domiciliary account and start enjoying the benefits of saving and transacting in foreign currencies.
I hope you find this information helpful.
Therefore, try it and let me know your experience by leaving a message in the comment section below.