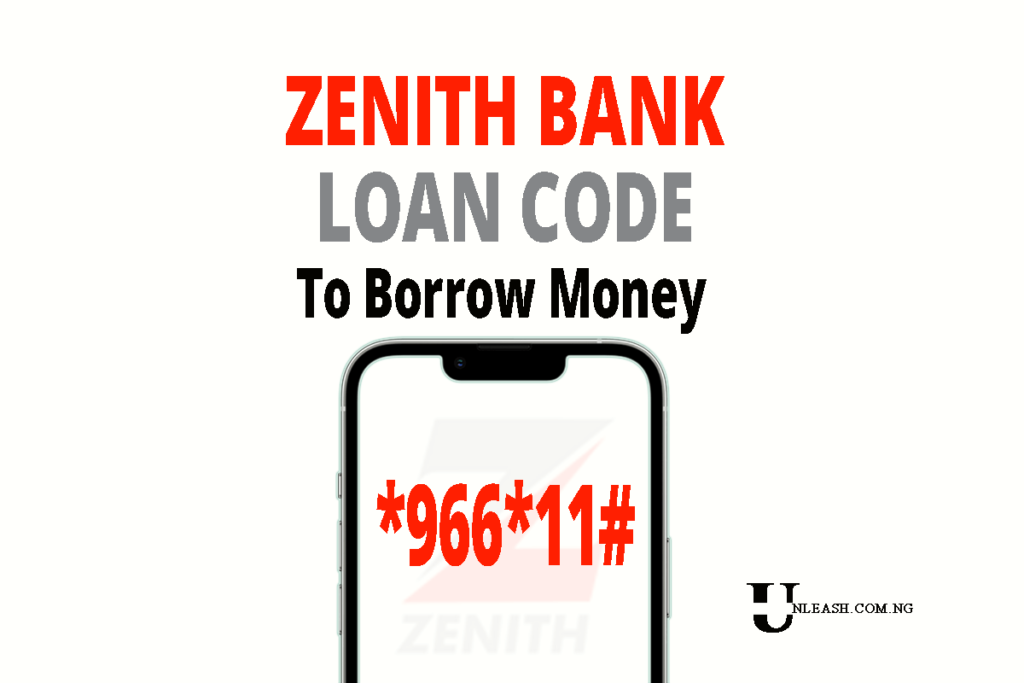 Zenith Bank Loan Code 2023: How to Borrow Quick Money using *966*11#
Are you looking for how to borrow quick money from Zenith bank? This post covers everything on Zenith bank loan code and eligibility.
Dial this Zenith bank loan code *966*11# and follow the on-screen prompts to get a payday easy loan and salary advance as a salary earner. You get up to 100,000 Naira at 3% interest without collateral. To qualify to borrow the money, you must have an active salary account. If you are eligible, apply for the loan with a phone number linked to your BVN and bank account – Mtn, Glo, Airtel or 9 Mobile.
So, in this post, I walk you through how to apply for the loan and how to be eligible.
Let's start.
---
Zenith Bank Loan Code
The Zenith bank loan USSD code is *996*11# that an individual can use to get a quick loan from Zenith bank called Payday loan or Eazy loan. Zenith Payday easy loan is only eligible for salary earners to borrow without giving any collateral or documentation at 3% interest.
For Payday easy loan, the highest amount of money you can borrow from Zenith bank is 100,000 Naira and the duration of repayment is 30 days. So, you pay it back with your next month's salary.
Also Read:
---
How to Borrow Quick Money from Zenith Bank with USSD Loan Code
It is easy to get Zenith bank payday loan and salary advance without collateral. Below is the required steps to borrow the money quickly using the USSD loan code:
Dial *996*11# on your Zenith bank registered phone line. Mtn, Glo, Airtel or 9 Mobile.
If qualify, select the loan to borrow and the amount
Enter your 4-digit USSD PIN
Accept the terms and conditions
Receive a successful message and your account credited
---
Zenith Bank Payday Easy Loan Code Terms and Conditions
To borrow money using *996*11#, you must be eligible. Below are the requirements to qualify for Zenith bank payday easy loan using the USSD code:
Be a salary earner
Have a Zenith bank salary account
Proof of salary payment in previous months.
Apply with a phone number linked to your BVN and Zenith bank account
Once you meet these terms and conditions, apply for the loan and get it fast.
---
How much Zenith Loan Code can borrow
For a Payday easy or Salary loan, Zenith bank can only borrow you 60% of your monthly salary in advance capped at 100,000 Naira. This means the amount of loan you can get with your salary account is 100,000 Naira. If you need more than that, go for other loans such as a personal loan.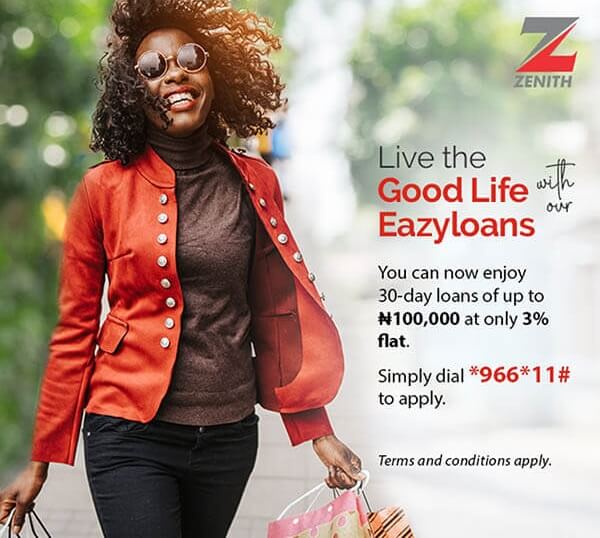 ---
What is the duration of the Zenith Bank Payday Eazyloan?
When you apply through the USSD code *996*11#, the duration of the Zenith bank payday easy loan is 30 days after your loan is approved and disbursed. Then, you pay the money back with your next month's salary.
---
What is Zenith Bank Payday Eazyloan Interest rate?
The interest rate of the Zenith Bank Payday easy loan is 3% of the money you borrow in advance. For instance, if you get a loan of 100,000 which is the highest Zenith bank Payday loan amount, you pay back 103,000.
---
How to Pay Back Zenith Bank Loan
Zenith bank loan code repayment for salary earners is quite easy. To pay back, you just have to receive your monthly salary and Zenith bank will deduct the loan from your account. And if you still owe any outstanding loan balance, your account will be debited next month.
So, all you have to do is to ensure your employer pays your monthly salary into your Zenith bank salary account.
---
Conclusion
Finally, I hope you now know the Zenith bank loan USSD, requirements and how to apply for quick loans.
You can also check my previous post on Access bank loan requirements to know all the types of loans offered by Access bank.
And if you are not qualified for the Zenith bank loan, consider Kuda loan or Branch loan.
Therefore, try it and let me know your experience.
Also, leave a message in the comment section below.