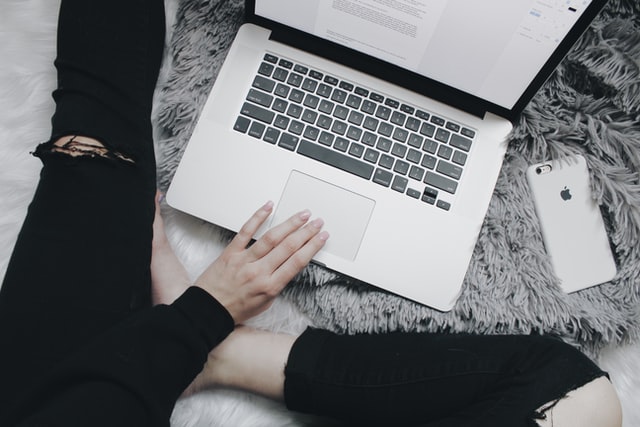 How to Start a Blog and Make Money for Beginners
You can start a blog right now and start to make money online through it.
Indeed, blogging is an interesting adventure to financial freedom. That is, as you give value to your audience, you are being paid through different money-making channels. Not only that, you are on your way to becoming an authority figure through persistence in delivering valuable content on your site.
Despite all these benefits, blogging is not easy. In fact, just as a higher percentage of businesses quit after a short time so also tons of blogs die within a short time. To conquer, you need diligence with the right education.
In this post, I will give you detailed steps on the following:
Firstly, is how to start your blog.
Then move to how to make money from it.
Thereafter, is how to generate traffic and other ideas that can make you successful in no time.
Enjoy…
---
HOW TO START A BLOG
In this section, I will explain how to properly set up a blog. To set it up, you will need at least a little experience due to the technicality involved. However, if you can't figure it out, hire a WordPress expert or contact me and I will assist in setting it up for free.
Below are the things that must be done:
Choose a niche
Choose a domain name
Pick a Web hosting
Install WordPress
Install WordPress theme and plugins
Design it
It all starts with an Idea… Choose your Blog Niche

What do you want to blog about? What niche do you think you are comfortable writing about? These are questions that must be answered. In case you can't answer these questions, look at the most popular niche
Finance
Food
Fitness
Tech
Lifestyle
Sport
But these are still a broad niche and can be narrowed down to your area of interest. For instance, in finance, you can blog about personal finance only. One of the easiest ways to overcome this barrier is to search for a blog that looks like what you want and use it as a guide.
Therefore, as a rule, choose a niche that has these 2 qualities
what people are searching for
And that you have a passion for
Going for just one at the expense of the other is a bad idea in the long run.
First, What people are searching for means you can make money from it. Use Google Trends, Google search, Moz, Semrush, and some popular sites to conduct your research.
Second, passion here means you must have some degree of flair for it. You don't have to be an expert.
Blogging is more of Value than Passion
After you have settled for what you want to blog about, the next thing is to choose a domain name for your blog.
What is a Domain name?
A domain is the name of your website or blog. Just as a physical business is identified by its unique name, so also is a website. Try to get a .com domain name if you can. If not it is already taken, look for other extensions like .net, .org etc.
Therefore, you need to choose the right domain name for your blog.
How do I choose the right domain name?
The domain you choose matters and your blog niche should dictate it as this is the first impression for your audience. Let's imagine a domain called phonetech blogging about food. That is a mismatch!
As a rule, you should go for the .com domain as the most preferable. But if it's taken, go for .net, .org. Is there no luck yet? Go for a different extension or different name.
How to generate your domain name fast
Try a weird combination. Crazyegg, Bluehost, Facebook.
Make it shorter. If it is long, make it easy to pronounce such as iwillteachyoutoberich
Stay away from numbers and hyphens such as unleash2021
Think of your niche terms such as androidauthority, TechCrunch, expertphotography
Choose a name that is easy to type and pronounce
Choose words from your native language
Consider your name? Neilpatel
In the end, don't overthink it. Choose the one you believe you are okay with.
Where to buy a domain name?
GoDaddy, Namecheap, etc are some of the trusted sites to buy a domain name. Namecheap is most preferred because it is cheap.
However, you can get both the domain name and web hosting directly on Bluehost. When you choose Bluehost web hosting, you get a domain name for a year free of charge.
Pick a Web Hosting
Your blog needs to be hosted somewhere and that is where web hosting comes in.
Web hosting service is where all your website contents are kept called a server and these are accessible to online visitors through the website. There are many web hosting available but the most trusted and recommended for you are Bluehost and Hostgator. In addition, web hosting has a huge impact on your overall site performance, so don't joke with it.
Which Web Hosting service and plan to choose?
There are different web hosting services to choose from such as
Shared hosting
Dedicated hosting
VPS hosting
And Cloud type of web hosting.
From the above list, Shared hosting is the cheapest and ideal for a new blog due to low traffic while the cloud-based type is the most expensive hosting for high traffic and heavy contents site. As your traffic increases over time, you can upgrade to the next one. However, for now, shared hosting is the best for your blog.
Bluehost has 3 types of Shared hosting plans. It is better to choose the plus plan with at least a year subscription for a start. This is because it allows you to host multiple websites on it against one website for the basic plan. This will save you some cash as you won't need to buy another plan if you decide to launch another website after some time.
How to Install WordPress on the site
After you have chosen your preferred plan and filled in the necessary details and payment, Bluehost will install WordPress for you with one click.
Which WordPress Theme is the best for me?
I can not stress how much the choice of theme can greatly affect your blogging experience. There are countless free and paid themes that can slow down your site speed because they are poorly coded.
Hence, some best themes to choose are:
Astra theme
Beaver Theme
Ocean WP
Additionally, You will need a theme builder to design the theme.
Elementor page builder for the blog design. You can use the free version to build your blog
Beaver Builder
Install WordPress Plugins
Some important plugins you will need are:
Google Analytics
Yoest SEO
AMP
Contact form 7
Hustle
Smush
Congratulations… Your blog is now ready. The next step is to start writing quality contents
Are you bug down with this technicality, don't be. Like I said blogging is an interesting adventure where you will pick up valuable skills apart from the money behind it.
However, if you are scared of screwing things up completely, outsource it to a tech person for a fee to build it for you or contact me for the setup.
Furthermore, you can contact me in case you encounter any issues. With this, you can concentrate on content generation, posting, SEO and others
---
HOW TO MAKE MONEY FROM YOUR BLOG
There are many ways to make money through any niche blog. No doubt, you want to know how your blog can generate sustainable income for you. Some of the sure ways are:
Affiliate Marketing
Affiliate marketing simply means promoting other peoples' products in exchange for a commission. This is the principal way of making money by most bloggers and influencers. why? because it is easy and has a ripple effect. For instance, imagine you promote a popular product with a $50 commission and 100 people sign up in a week through your link. That's $5000!. Still, this post can be generating income for you for years as long as people are clicking the link. Now imagine you have other products generating dollars for you this way. That is a lot of money.
To do affiliate marketing, you can either register with affiliate networks like ShareASale, Clickbank, Affiliate Window. Not all these affiliate networks accept new websites due to low traffic but ShareASale accepts a new site. Another way is to register directly on the product website. It is usually called an Affiliate program.
Google Adsense or Alternatives
Another way to make money through your blog is by applying for adverts to be displayed on your site. The most common one is Google AdSense, but it is not the only one. Some alternatives are Adsterra, Mediavine.
Advertisement or Sponsored Post
When you start a blog and it is generating a lot of traffic, businesses will approach you to advertise on your site by placing banner ads.
On the other hand, a sponsored post is like writing a post for a product or service but this time, you are paid to write it.
As time goes on, you will be seeing offers in this direction.
Consultancy service
After blogging for some time, the skill you learned to grow your blog can be monetized. Indeed, there are people who will pay you for such a valuable skill set when you start a blog and it becomes successful.
Products
If you have been promoting other people products, why can't you develop yours? Your products can be in form of video courses, plugins, services etc
---
HOW TO GENERATE TRAFFIC TO YOUR BLOG
A blog with no or little traffic will leave you frustrated. Below are the things you can do to generate traffic to your blog
Write Quality and Viral Posts
Quality content is the king. Strive to write quality posts and people will read and share your post. In addition, Google will rank you high thereby increasing your traffic. Also, by writing viral posts, you are taking advantage of what people are already searching for.
Promote your Blog on Social Media
It is not enough to write, you must promote the posts through different means. For example, you can share it on Facebook or Twitter and there are many blogs that are getting tons of traffic through Pinterest. Other means are email marketing and forums. Also, consider paid ads too when you start a blog.
Link up with other Bloggers
A backlink from a good site will improve your ranking and increase your traffic. In addition, by collaborating with other blogs, ideas can be shared that will profit your blog.
---
Final Thoughts
Just like a seed won't become fruit in a day, it will take time for your blog to grow. Therefore, don't give up as far as you are doing SEO and other important things. In order to get results faster, I have compiled some Dos and Donts
Dos
Do Research: Research, Research, Research. Research your niche, your potential post, keywords. When you do your homework, you will avoid burnout due to no results.
Write Consistently: When you start a blog, you can struggle to put words together at first. However, understand that it is by writing consistently that you get better. Your first post can not be better than your 50th post.
Learn to Prioritize: There are a lot of things to learn in the blogging world and this can be overwhelming. Therefore, when you are confused, prioritize what to learn first. For instance, your blog contents should take more priority than being engrossed with site design.
Don'ts
Don't overthink and over tweak: Research is good but don't get carried away. Every post can be improved upon that is why you can update it after you publish.
Don't cut corners: Google can penalise you when keep going against the rule. For instance, don't copy other blog's contents verbatim. That is Plagiarism. Don't abuse links. Stick to best practices and search engines and readers will reward you for the work you put in.
Don't Be Discouraged: Are you expecting your first sales in a month but this is the third month with nothing? Don't be discouraged. My advice is to check up on your competitors. If you are doing at least what they are doing and better, you will definitely get results.
I hope you are determined to start a profitable blog. In case, you need help or further explanation, contact me.
You can also check my previous post on tested ways to make money online to learn some things.
Read: Namecheap Coupon Code