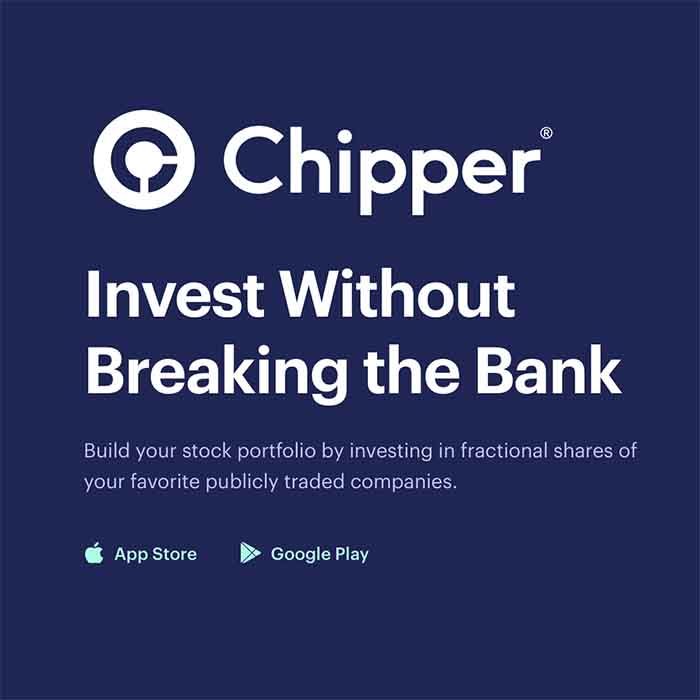 How to Invest with Chipper Cash App: Buy & Sell US Stocks
Do you want to invest in stocks on Chipper Cash App? This post provides how to buy and sell stocks with the app.
Chipper Cash app offers investment in stocks. You easily buy US stocks in your country's currency (e.g. Naira) and sell anytime you want. This is an avenue to make more money on the Chipper Cash app.
Find out how to start investing with the app and related topics.
Read: How to get Chipper Cash App Sign-up Bonus
---
How Does Chipper Cash Investment Work
Chipper Cash is a popular mobile payment and money transfer platform that also offers investment opportunities to its users. The investment feature provided by Chipper Cash allows individuals to grow their savings and potentially earn a return on their invested funds. Here's how Chipper Cash investment works:
When a user chooses to buy stocks on the Chipper Cash app, they can allocate a portion of their account balance towards investments. Chipper Cash partners with licensed financial institutions to facilitate these investments on behalf of its users. The allocated funds are then pooled together with other investors' funds and professionally managed by the partnering financial institution.
The return on investment is typically generated through interest or dividends earned from the underlying financial instruments. The exact rate of return will depend on various factors such as the prevailing market conditions, the duration of the investment, and the specific financial instrument chosen. Users can track their investment performance and view their earnings within the Chipper Cash app.
By partnering with reputable financial institutions, Chipper Cash ensures that the investment process is secure and compliant with relevant regulations. Users can easily allocate funds, monitor their investments, and potentially earn returns, all within the familiar and user-friendly Chipper Cash app.
---
How to Invest in Chipper Cash App
If you are a new customer, first, create an account on Chipper Cash app. When you sign up with the Chipper cash referral code YZ7WQ, you get ₦1000 (or its equivalent in your country's currency).
Here is how to invest in stocks on Chipper Cash App:
Fund your Chipper Cash App account
Tap on Invest and search for stocks from the categories

Select desired stock and tap Buy.

Enter Amount and tap Next
Lastly, confirm the transaction.
Also you check stocks price on the Chipper cash app . To check it, tap the invest tab and click on the specific stocks to view the current price and price chart. 
---
What is the Minimum Amount to Invest in Chipper Cash?
On Chipper Cash, the minimum amount of investment is $1. Depending on your country's currency (e.g Naira), you can buy US stocks for as low as $1. Of course, you can buy more than that on the app. This makes buying stocks on Chipper Cash easy and affordable for everyone no matter your financial strength.
Of course, no need to deposit in dollars to buy stocks on Chipper Cash. Chipper cash will auto-convert the money to dollars
For instance, to buy US stocks on Chipper cash in Naira, fund your account with your currency amount. Then, proceed to buy the stocks. Chipper Cash will display the current dollar rate to Naira before the purchase. With this, you can know how much $1 on the Chipper cash app. Confirm the transaction and the stocks you buy on Chipper cash will reflect in US Dollars.
---
Best Stocks to Invest on Chipper Cash App
Chipper cash app has some of the best-performing stocks in the world. You can easily buy and sell stocks like Apple, Tesla, and Microsoft on the Chipper Cash app.
Here are some best stocks to invest in on Chipper Cash app:
| | | |
| --- | --- | --- |
| Apple AAPL | Amazon AMZN | Tesla TSLA |
| Microsoft MSFT | Shopify SHOP | Walt Disney DIS |
| Meta Platforms META | NVIDIA NVDA | Berkshire Hathaway BRK.B |
| Alphabet Inc GOOGL | S&P 500 Vanguard VOO | Salesforce CRM |
| Home Depot HD | JP Morgan JPM | United Health Group UNH |
| MasterCard MA | Verizon VZ | Adobe System ADBE |
Best stocks to invest on Chipper cash
Note: Just like other investments, there is no absolute guarantee these stocks will yield good returns. Therefore, research, analyse and invest wisely.
---
Is Chipper Cash Good for Investment?
Chipper Cash is good for investment, especially for individuals looking for a convenient and accessible way to grow their savings. Indeed, Chipper Cash is suitable for you if you are a beginner in stocks investment. No complexity like a proper trading app. It gives you the ability to grow your wealth by investing gradually with as low as $1. This makes the Chipper Cash app ideal for investing in US stocks.
Additionally, Chipper Cash partners with licensed financial institutions, which helps ensure the security and legitimacy of the investment process.
A huge advantage of using Chipper Cash for investment is the opportunity to invest in US stocks anywhere. These instruments generally provide a stable return on investment, making them suitable for risk-averse individuals.
You can track your investment performance on the Chipper Cash app. For instance, view your profits and losses of each stock and overall portfolio. Thereby, knowing the returns on your investments.
However, it's important to note that the returns on investment through Chipper Cash are subject to market conditions and the stocks chosen. Chipper Cash only helps you to invest in these US stocks. It is your responsibility to research these stocks before investing in them.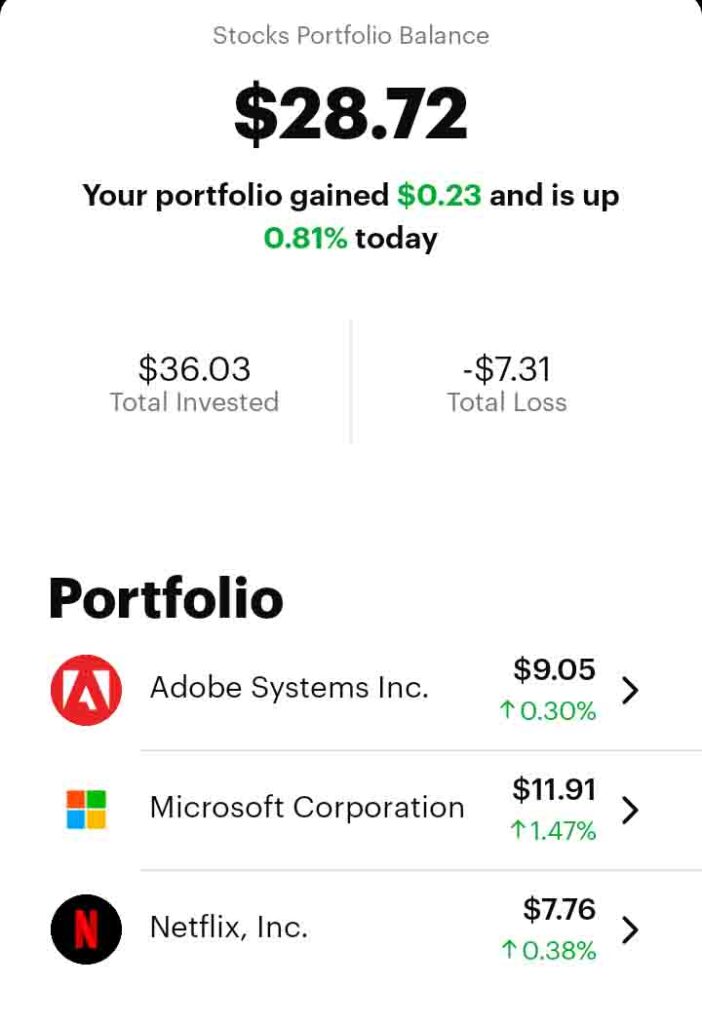 ---
Conclusion
In summary, the Chipper Cash app is one of the best apps to invest in US stocks. Especially for African residents in Nigeria, Ghana, Kenya.
Although the Chipper Cash app provides best-performing stocks, it is important to research them before investing. Do not invest blindly.
I hope you find this information helpful.
Therefore, try it and let me know your experience by leaving a message in the comment section below.