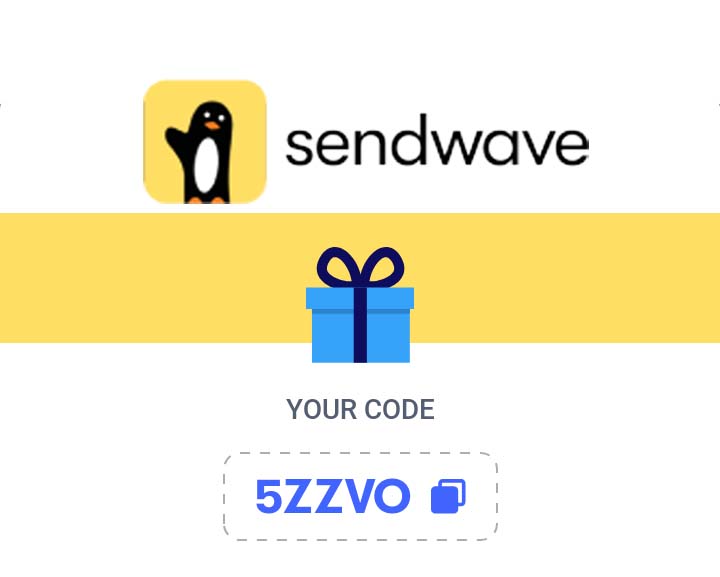 How to Use Promo Code on Sendwave First time 2023
Are you looking for how to use the Sendwave promo code to get a referral bonus? This post covers everything you need.
Use this promo code 5ZZVO on Sendwave and get £10/$10 bonus. To claim the bonus, enter the code in the promo code section of the app. Then, the promo bonus will be applied in your next first money transfer on Sendwave app. Such as from the UK/USA to Nigeria, Bangladesh, Ghana, Pakistan, Philippines, Kenya etc.
Learn about the steps to use the Sendwave code, requirements and related topics.
---
Sendwave Promo Code 2023
The Sendwave promo code in 2023 is 5ZZVO. This is a first time promo code for new customers to get their £10/$10 bonus on first transfer.
The Send wave first-time promo code – 5ZZVO – works whether you reside in the UK, USA, Canada or elsewhere. Simply enter the 5ZZVO on Sendwave app and you will get the equivalent bonus in your country of residence.
Read: Sendwave Referral Bonus
---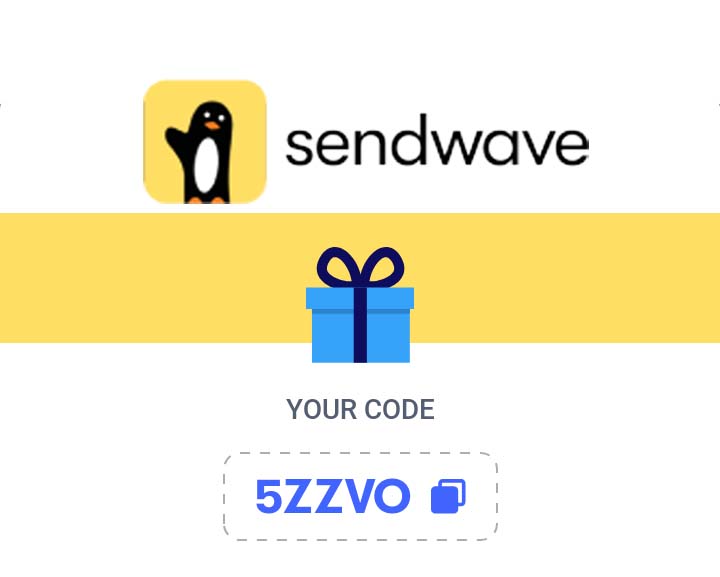 How to Use Promo Code on Sendwave
Did you sign up on Sendwave app without using the code? you can still get the bonus by entering the promo code on the app.
Here is how to use Sendwave promo code to get $/£10:
Click the Profile icon on Sendwave app.
Then, tap Enter Promo Code
Enter 5ZZVO in the promo code box
Then, It will show £10 credit will be added to next next transfer
Lastly, send money and receive your Sendwave £10 promo bonus.
Note that there are requirements to get the Sendwave promo bonus.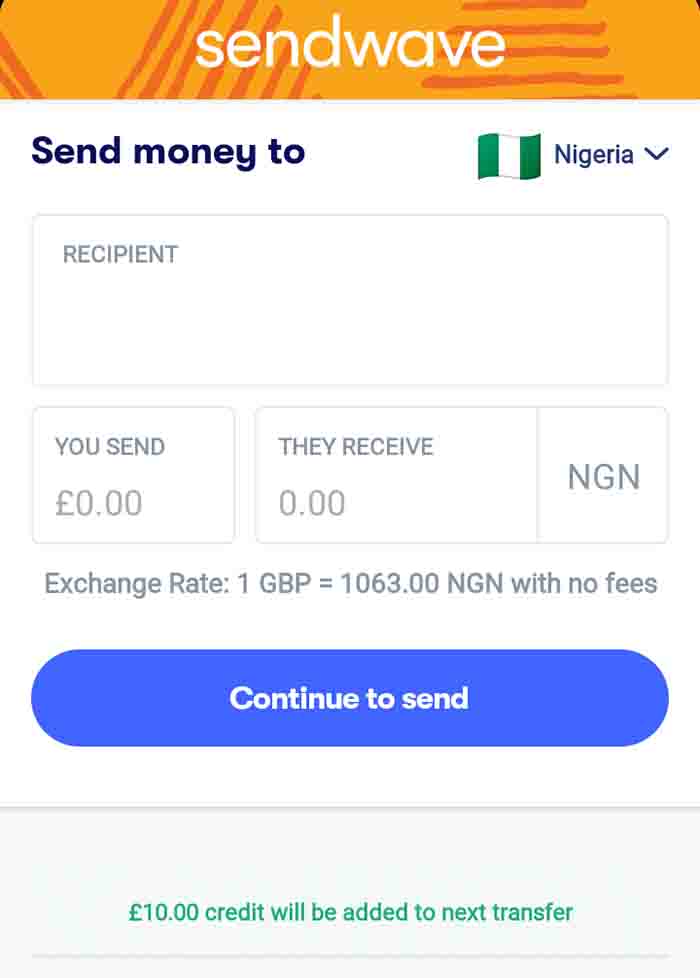 ---
Sendwave Promo Bonus Requirements
As a new customer, there are conditions for using the promo code and getting your referral bonus
Here is the Sendwave app promo bonus requirements:
Sign up and enter 5ZZVO in the promo code box.
You must enter the promo code before your first transfer on app
Transfer any amount to recipient country
By following these steps, the Sendwave promo bonus will be applied on your next transfer – first transfer.
---
Is Sendwave Safe to Send Money
Sendwave is licensed in every country of operation. For instance, in the UK, it is regulated by the Financial Conduct Authority (FCA). Hence, you are sure Sendwave is not a scam but will deliver the money you transfer on the app.
In addition, the Sendwave app uses 128-bit data encryption. This Industry-standard security is put in place to secure your transactions on this money transfer platform.
Overall, sending money abroad with Sendwave is safe and secure. The company is licensed and adequate security is put in place. This guarantee that only will your recipient receive the money but also quickly.
---
Final Thoughts
Overall, Sendwave app promo code gives £10 transfer bonus. By following the above steps, you can use the promo code to get your own sign-up bonus.
Therefore, try it and let me know your experience.
Lastly, let me know your opinion by dropping comments below.