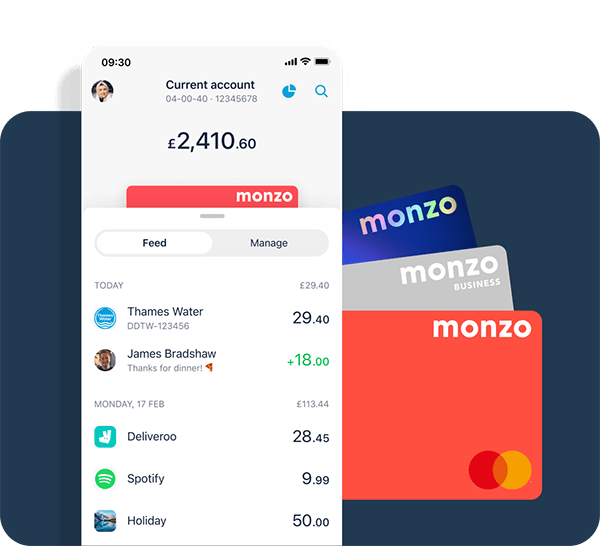 How to Open Monzo UK Bank Account Online
If you are looking for which UK bank account to open online or you have made your choice to open a Monzo account, this post is for you.
Monzo is an online bank in the UK that you can open within a few minutes and get a free debit card posted to your address within a few days. And when you sign up through this Monzo referral link, you get a 10 GBP welcome bonus.
Therefore, find out how to open your account quickly, the requirements and other exciting topics explain in this post.
---
What is Monzo Bank All About?
Monzo is an online UK bank offering services such as current and business accounts, savings plans, and overdrafts to its customers.
Founded in 2015, Monzo is a top UK-based bank that also operates in the USA with over 6 million customers banking through its mobile apps on Android and IOS devices.
To open a Monzo account in the UK is free, however, Monzo also offers paid personal and business accounts with more benefits. These include:
Monzo Plus: £5 per month.
Monzo Premium: £15 per month.
Business Pro: £5 per month.
Interestingly, you can open a Monzo bank account without proof of address.
---
How to Open Monzo Bank Account in UK
Opening a UK online bank account like Monzo is as easy as downloading the app, creating an account and verifying it with valid documents. And all these steps take a few minutes.
Here is how to open a Monzo bank account:
Download the bank app through this Monzo link.
Create an account.
Verify your identity with a Photo ID and a selfie video.
Select Account type
Lastly, activate your account with a debit card
To successfully open your Monzo account, you must activate it with your Monzo Mastercard debit card which will be sent to your address for free. This should take around 5 working days to get to your doorstep. Then, enter the code that comes with the debit card into your Monzo app and your account is ready to use.
What this means is that though you can open a Monzo account within a few minutes, it will take a few days before you start using it.
---
Monzo Account Opening Requirement
Indeed, Monzo's bank account in the UK is very easy to open online. No need for the usual documents that other traditional banks ask such as utility bills to prove your address
Here are the requirements for opening a Monzo bank account:
A UK phone number.
UK address.
Your Valid photo ID can be:

International passport
Biometric Residential Permit (BRP).
National ID card.
Driving licence.
The Monzo bank will send your debit card to the UK address you entered during account opening. Therefore, Monzo verifies your address without asking you to upload a proof of address document.
---
Can a UK Visitor Open a Monzo Account?
As a UK visitor, you can open a Monzo account if you have these things: a UK phone number, a photo ID which can be your international passport and a UK address to which Monzo can send your debit card.
By having these 3 things, anyone can open a Monzo bank account online easily.
Read: How to Deposit Cash in Monzo Bank Accoount
---
Do you Need Proof of Address to Open Monzo Account?
You do not need proof of address to open a Monzo bank account such as a utility bill (electricity, water or gas), rental agreement and payslip. However, Monzo bank will run its proof of address check by sending your debit card to the address you provide during account opening.
---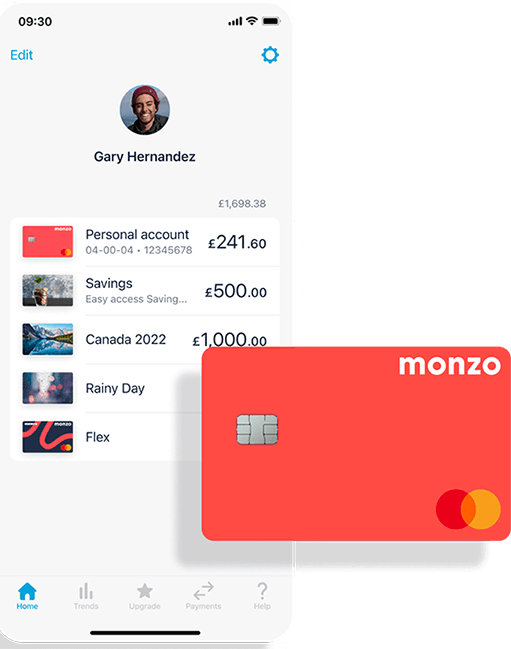 Monzo Bank Review
Indeed, Monzo is a good UK bank account with enormous benefits such as:
Easy to open a Monzo account online.
Free Mastercard debit card.
Get a loan or overdraft.
Send money internationally.
Referral sign-up bonus.
However, some of the downsides of Monzo bank include:
Limit on cash deposits.
Charges on cash deposits.
No credit card.
---
How to Pay Cash to Monzo UK Account
You can pay money into your Monzo account through any PayPoint location near you. Spar shops and post offices are examples of Paypoint locations where you can make a cash deposit into your Monzo account. To check other shops with the PayPoint logo close to you, go to this PayPoint website and enter your postcode.
Monzo Cash Deposit Limit
You can only make a cash deposit between £5 – £300 in one transaction to your Monzo bank account. Furthermore, there is a cash deposit limit of £1000 in 180 days.
Also, there is a £1 charge for every cash deposit to your Monzo account. For example, if you pay £50 into your account from the PayPoint shop, you would receive £49 in your account.
Note that this limit and charges only apply to cash deposits. Monzo does not charge a fee when you receive money through bank transfer or impose a limit on it.
---
Is Monzo Bank Safe?
As a fully digital bank, Monzo is safe. Your money is insured by FSCS. Also, the Monzo app is safe as industry-standard security is put in place to secure your transactions on the platform.
Therefore, Monzo is a trusted bank just like other traditional banks in the UK.
However, it is important to keep your vital information private such as your debit card PIN.
---
Conclusion
In summary, Monzo bank is one of the best online banks in the UK. Anyone living in the UK can easily open an account even an immigrant with no proof of address yet and get a free debit card.
Although Monzo bank is not for everyone, it appeals to everyone.
I hope you find this information helpful.
Therefore, try it and let me know your experience by leaving a message in the comment section below.