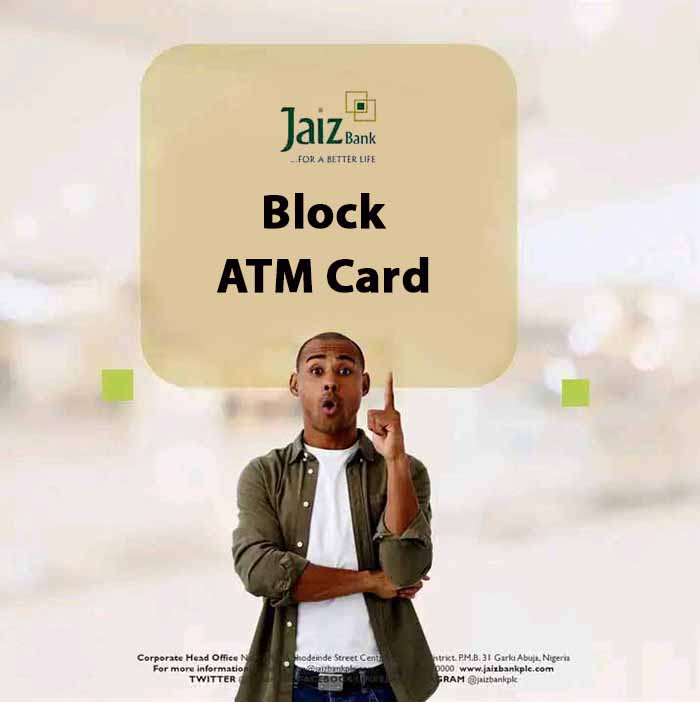 How to Block Jaiz Bank ATM Card with USSD code & from Another Phone
There are several ways to block Jaiz Bank ATM debit card in Nigeria but this post discusses how to use USSD code method if stolen or missing.
To block Jaiz ATM debit card with USSD code, use *773*911#. Dial the code if your ATM card is stolen or missing and follow the on-screen prompts to block your account. Also, you can block the Jaiz ATM card from your phone or with another phone successfully.
Therefore, find out in this post how to use any of these options and other helpful topics
---
How to Block Jaiz ATM Debit Card with USSD Code
With the USSD code, you can block your Jaiz ATM card easily without going to the bank.
Here is how to block Jaiz ATM debit card with USSD code:
Dial 773*911#
Follow the on-screen prompts.
Enter your USSD PIN
Your Jaiz ATM Card will be blocked successfully
Note that this Jaiz Bank USSD code 773*911# would block both your ATM card and bank account. A PND will be placed on your account (Post No Debit) meaning no one can withdraw any amount from your account until you unblock it.
Note: For this USSD code to work, you must activate it your phone number linked to your Jaiz account.
Also, read on How to Block Jaiz Bank Debit card Online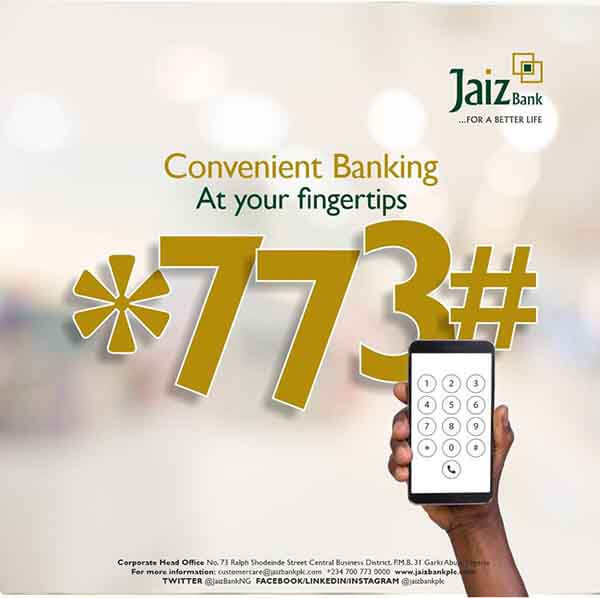 ---
How to Block Jaiz ATM Card with Another Phone
Do you lost the phone linked to your Jaiz Bank account with the ATM card? In this case, deactivate your Jaiz ATM debit card from another number or someone else's phone.
To block your Jaiz ATM from another phone, dial *773*911. This USSD code would not only deactivate your ATM card but also stop all debit transactions on your account. For instance, no one can transfer money from your Jaiz account to another bank account or withdraw money from the account.
---
How to Block Jaiz ATM Card with Customer Care
Another way to block your Jaiz ATM card is through the customer care number. Dial 07007730000 on your phone to speak to a customer care representative who will assist you to block your ATM debit card quickly. Jaiz customer care line is available 24/7 for issues relating to cards and transactions.
Lastly, visit any Jaiz branch to block your ATM card. Go to the customer service unit of the branch and you will get a form to deactivate your debit card. In addition, you can request and get a new Jaiz ATM card on the spot.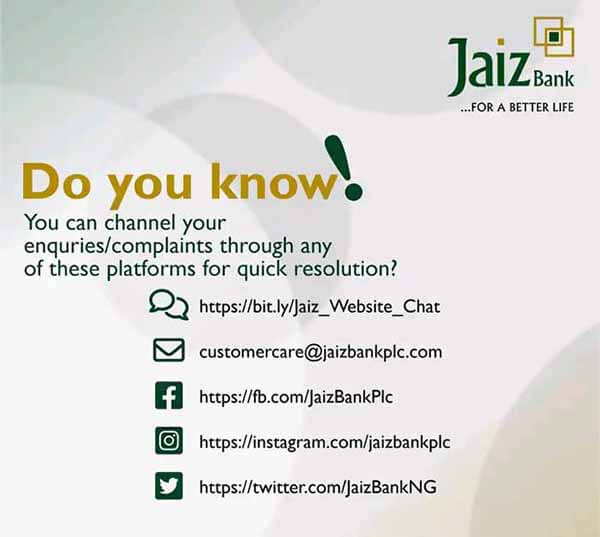 ---
Can I temporarily Block my Jaiz ATM card?
You can temporarily block your Jaiz ATM debit card and unblock it later if, for instance, you find or recover it.
An easy way to temporarily block your Jaiz ATM card is by using the Jaiz mobile app. With the Jaiz mobile app, you can easily block and unblock your debit card online.
Also, you can visit the Jaiz branch to unblock your ATM debit card.
---
Conclusion
In summary, if you have lost or misplaced your Jaiz Bank ATM card, it is important to block with USSD code quickly. You can do this on your phone or from another phone number. Another option is to contact customer care number.
I hope you find this information helpful.
Therefore, try it and let me know your experience by leaving a message in the comment section below.