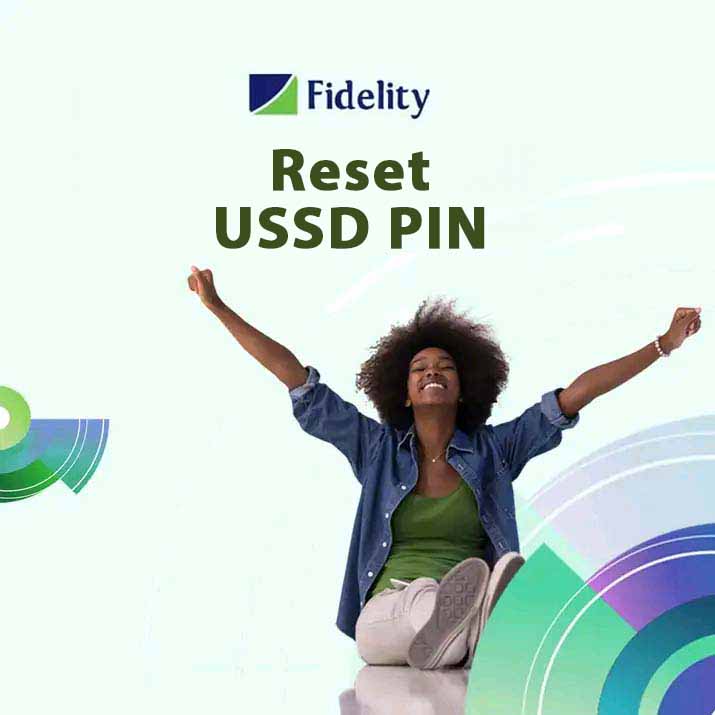 How to Reset Fidelity Bank USSD PIN Code 2023
Do you want to reset your Fidelity USSD PIN code on your phone and without using an ATM debit card and not going to the bank?
To reset your Fidelity USSD PIN, use *737*00#. Dial the USSD code on your phone and follow the instructions If you forgot the PIN. It works on Airtel, Mtn, Glo and 9 Mobile Network. Likewise other options to reset your Fidelity transfer USSD PIN without an ATM debit card.
Therefore, find out in this post these options for resetting your USSD PIN and related topics.
---
Fidelity USSD Code PIN
Activating the Fidelity USSD banking on your phone involves creating a USSD PIN. With this PIN code, you access your bank account on your phone to transfer money, check your balance, pay bills and lots more. This 4-digit unique USSD PIN code is important and must be kept private.
If your Fidelity USSD PIN code is compromised, it is better to change it. Changing your Fidelity USSD PIN prevents you from scammers or account fraud.
Instead, if you forgot your Fidelity USSD PIN, you can reset it on your phone. By resetting your PIN, you will be able to create a new USSD PIN and use it for transactions. For instance, transfer money from your Fidelity account to another bank, buy airtime and data.
Hence, you can reset and change your Fidelity USSD PIN without going to the bank.
---
How to Reset Fidelity USSD PIN Code
A quick way to reset your Fidelity PIN is by using the USSD code and following the required steps.
Here is how to reset your Fidelity USSD PIN code if you forgot:
Dial *770*00# on the phone linked to your Fidelity Bank account.
Select the Reset PIN option.
Enter your Fidelity ATM card's last 4 digits.
Lastly, create your new USSD PIN.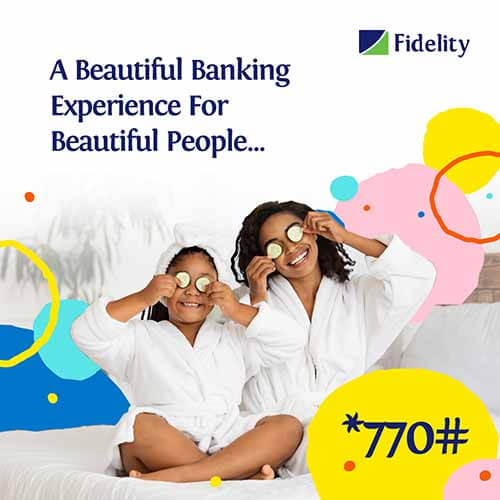 Read: How to Check Fidelity Account Balance
---
Can you Reset Fidelity Transfer PIN without ATM Card?
To reset your Fidelity transfer PIN on your phone, you need your Fidelity ATM debit card linked to your account. This is a security measure to prevent someone from resetting your Fidelity USSD PIN without your consent. For instance, in situations where you lost your phone, your bank account remains secure till you recover it.
Visit any Fidelity Bank branch to reset your transfer PIN without an ATM debit card. Go to the customer service section and a representative will help you with the process.
---
Can You Get Back Your Fidelity PIN?
To get back your Fidelity PIN, you must reset it. You cannot retrieve your forgotten Fidelity USSD PIN, instead, create a new PIN.
For instance, if you forgot that your Fidelity PIN is 4111, there is no code to reveal it. Instead, reset it *770*00# and change it to say 1444.
Note: Avoid using this common 4-digit PIN for your Fidelity account: 1111, 2222, 3333, 4444, 1234, 4321, and 2580. Also, do not use your date of birth.
---
Fidelity Customer Care
If you need more information about resetting your Fidelity USSD PIN, contact Fidelity customer care through the following channels:
Fidelity Bank Customer Care Number: 0700 343 35489
Facebook: Fidelity Bank Plc
Twitter: @fidelitybankplc
Fidelity Bank WhatsApp Number: 09030005252
Email: true.serve@fidelitybank.ng
Fidelity Bank Branch: Visit the customer care unit.
---
Conclusion
In summary, quickly reset your Fidelity USSD PIN with *770*00#. Dial the code and follow the required steps. You need your ATM debit card to perform the reset on your phone.
However, if you cannot recover your Fidelity USSD PIN, visit any Fidelity branch near you.
I hope you find this information helpful.
Therefore, try it and let me know your experience by leaving a message in the comment section below.